Join the MNB Community.
Get a Wake Up Call each morning...
Email:
Explore the MNB Archives
Thursday, June 21, 2018
This commentary is available as both text and video; enjoy both or either ... they are similar, but not exactly the same. To see past FaceTime commentaries, go to the MNB Channel on YouTube.

Hi, I'm Kevin Coupe and this is FaceTime with the Content Guy.

I love a metaphor. Always have.

I'm with the late, great Robert B. Parker, who once wrote, "Life is mostly metaphor." And yes, I know I've quoted that line before. Doesn't matter. It still resonates, and I'm probably going to go on quoting Parker until I drop.

Anyway, here's today's metaphor.

Last weekend, Mexico City had an earthquake. A small one, but it registered on the city's seismic sensors.

But it wasn't a natural earthquake. The experts who pay attention to such things said it was generated in an "artificial manner."

Like, by people jumping up and down. Many people. Jumping a lot.

You see, the earthquake happened right after the Mexican men's national soccer team had scored a goal against powerhouse Germany in their group-stage match at the World Cup … a goal that stood up as Mexico managed a huge 1-0 upset against Germany.

It is hard for me to imagine what that must've been like - I've been through a couple of earthquakes, and the idea that amass of humanity could create a facsimile of one is extraordinary.

It is, however, a great metaphor for the power of the customer.

Now, more than ever, consumers have the ability to create earthquakes that can put some companies into business, and destroy others. Sometimes it'll be fair, and sometimes not … but it doesn't matter, because consumers have the power and access to all the technologies that give them vast ways in which to express it and make it felt.

Some retailers say they're consumer-centric … actually, a lot of them say it, but not all of them mean it. Some don't even comprehend the degree to which the world has changed.

It is really simple, though not easy to achieve. You have to know what your customer wants and needs, through actionable data that can even give you a sense of where they're going next week, next month, next year. That is going to mean different things to different businesses, and that knowledge will be expressed in different ways.

But know this. The land upon which you are standing may seem stable … but you're just one earthquake away from a life-altering experience. It may well be your customers who will cause that earthquake, which means you need to have them on your side.

The best way to do that? Prove to them every minute of every day that you are on their side.

That's what's on my mind this morning, and, as always, I want to hear what is on your mind.
by Kevin Coupe

The Wall Street Journal reports that regulators in Miami have approved the building of the American Dream Mall there, which when completed will be some 6.2 million square feet in size and will cost $4 billion, making it both the largest and most expensive mall in the country.

According to the story, "The project provides a window into the thinking of North America's largest mall developers as they confront the revolution in the shopping world sparked by e-commerce. They recognize it's no longer enough to fill malls with stores selling clothing, food, electronics and other merchandise people can more easily buy online.

"Rather developers are filling malls with restaurants, rides, trampoline parks, gyms, services and other types of entertainment. This strategy taps into the increasing preference of consumers to spend their money on experiences as opposed to goods … the American Dream Miami originally planned to include 3.5 million square feet of retail space and 1.5 million square feet of entertainment space … Now it's likely going to do the opposite, with the space mix focusing much more on entertainment."

The Journal notes that the mall will "include 2,000 hotel rooms, indoor ski slope, ice-climbing wall and water park with a 'submarine lake,' where guests could enter a plexiglass submarine and descend underwater."

Now, I find this all to be interesting and Eye-Opening.

The last bit is ironic, since there are some projections that all of Miami could send up under water in about 80 years; it is a problem that already is creating issues of flooding streets at certain times.

The last place I might build something like this would be South Florida, because I'd be worried that the whole thing might turn into a submarine lake.

On the other hand, as Michael Sansolo pointed out to me when we were discussing this story, the mall's location is about 15 miles west of the Atlantic Ocean … so maybe they're thinking that given enough time, they could end up with oceanfront property. (I was talking to Michael about a joke I wanted to use in this story but wasn't quite sure about. He reminded me of a core MNB rule - that if I have to ask, I shouldn't write it. Damn.)

I have to admit that I'm a little conflicted about this project. On the one hand, it seems a little speculative to put all this money into all this bricks-and-mortar space at a time when there is a shift toward e-commerce. It isn't that bricks-and-mortar is dead, or even dying … but this strikes me as a gamble, to say the least.

On the other hand, at least the developers are conceding that they can't just build an oversized shopping center, and that they need to make it more of an experience with a lot of other components to make it attractive.

But I'm not persuaded. The Journal story makes the point that "the American Dream Meadowlands project in New Jersey has become one of the longest-running sagas in the mall-development business. Ground was broken in 2003 on the project, originally named Xanadu, which included a snow dome with ski slopes, an indoor skate park, and an underground aquarium.

"But the unfinished project stalled after its first developer ran into financial difficulties. It wound up in Triple Five's hands in 2013, but the company took years to obtain additional financing. The company says that work has resumed and that American Dream Meadowlands is scheduled to open next year."

I've been driving past American Dream Meadowlands on my way to Newark Airport for years, and it stands like a giant sore to the side of the New Jersey Turnpike. (It has company. A little south of there are enormous gas tanks that always seem to smell like bad eggs. And the NY Jets play next door.)

It'll take some work to convince me that this boondoggle ever is going to work, and that its Florida cousin is a good idea.

Dr. Atul Gawande, a prominent surgeon and researcher who practices general and endocrine surgery at Brigham and Women's Hospital in Boston, is a professor at the Harvard T.H. Chan School of Public Health and Harvard Medical School, and also writes for The New Yorker, has been named CEO of a new healthcare venture being launched by Amazon, Berkshire Hathaway and JPMorgan Chase.

The Wall Street Journal writes that "the selection of Dr. Gawande … ensures the effort will remain under a spotlight, and provides the most concrete signal so far that the partners' ambitions go beyond conventional tweaks to employer health-benefit plans. Dr. Gawande has little background in the nitty-gritty of health insurance or running a major corporate operation, but he is well-regarded across the health industry and has moved his ideas forward through nonprofits he founded."

When the three companies announced the initiative earlier this year, it was to "form an independent health care company to serve their employees in the United States." The initial focus is the use of "technology to provide simplified, high-quality health care for their employees and their families, and at a reasonable cost."

Amazon founder/CEO Jeff Bezos was quoted saying that "we enter into this challenge open-eyed about the degree of difficulty. Hard as it might be, reducing health care's burden on the economy while improving outcomes for employees and their families would be worth the effort. Success is going to require talented experts, a beginner's mind, and a long-term orientation."

KC's View: It sounds like Gawande isn't just an experienced and talented expert. He's also clearly a storyteller … that's evident from his association with one of the best magazines out there. I think that's going to be a key factor in making this work … understanding the narrative and being able to connect the dots in a clear and compelling way that makes sense both internally and externally. Every business needs a storyteller.

Corporate Drumbeat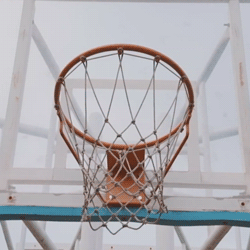 "Talent wins games, but teamwork and intelligence wins championships." -Michael Jordan

At Samuel J., we don't believe in the so-called "retail apocalypse."

"Retail self-destruction," maybe. But that only happens when companies and leaders don't adapt their stores to new competitive realities, don't create compelling customer experiences, and don't bring together exceptional talent and build extraordinary teams that can thrive and succeed even in the toughest of times.

Is this easy? Of course not. But it is achievable … especially when you have Samuel J. Associates on your team.

At Samuel J., our value never has been greater, because we understand the connection between great talent and innovative businesses. We are uniquely positioned to put together people and organizations in a way that builds expertise, cultivates leadership, and turns business challenges into business opportunities.At Samuel J, we know how to do it in a timely fashion and exceeds our clients' high expectations. And we have the winning record to prove it.

Click here to find out more.

At Samuel J. Associates, we help you find the right talent and build the right team.
The New York Times this morning reports that Walmart is saying that "it was 'surprised and deeply disturbed' to learn that one of its former Texas stores was being used to house migrant children who had been separated from their parents."

However, the Times writes, it may not have been that big a surprise. Real estate records show that "a Walmart executive signed a document that indicated the buyer was purchasing the property with a $4.5 million loan from a nonprofit that runs migrant children shelters … The nonprofit, Southwest Key Programs, now leases the roughly 200,000-square-foot building in Brownsville, Tex., that houses nearly 1,500 migrant children, many of whom have crossed the border seeking refuge alone or with their families … The shelters have only recently provoked intense criticism after they began housing increasing numbers of children who had been separated from their parents as part of an aggressive crackdown on illegal immigration by President Trump."

The store was sold in 2016.

The Times writes that "as part of the sales agreement, Walmart made a long list of what the building could not be used for — mostly to thwart rivals and prevent adult or alcohol-related businesses from moving into the space. The developer could not convert the property into a grocery store or a discount department store that might compete with Walmart. Also banned: a billiards parlor, slot machines and video stores selling NC-17 films. There also could be no nude or 'bathing suit-clad' models or dancers in the former store, according to real estate documents."

KC's View: What Walmart could not possibly have known is that it would end up being mentioned constantly in stories that have created a political and humanitarian firestorm - that the words "former Walmart store" would be uttered constantly on cable news shows, usually right before or right after showing video or pictures of crying children.

It has been interesting to watch companies do everything they can to distance themselves from this situation. yesterday, both United Airlines and American Airlines said that they did not believe that children taken from their parents were being flown to other locations on their planes, and that they did not want any part of that business.

Catalina isa out with a new report about the impact Lidl is having in markets where it is opening stores, concluding that it "was less disruptive to competing supermarkets than some grocers had originally feared."

Some excerpts:

• "During the 16-week study period, incumbent stores lost a total of 4.3 percent of sales. Trips declined 3.6 percent, and shoppers declined 5.0 percent."

• "Sales declined by 6.8 percent in the first month, but were down only 1.9 percent by month four."

• "Three departments—produce, beer and wine—accounted for 60 percent of the total sales decline, even though those departments account for just 16 percent of overall store sales."

• "The Center Store, comprising shelf stables and general merchandise, accounted for just 7 percent of total losses, although they are approximately 40 percent of overall store sales."

• "Private label products represented 58 percent of lost sales, although they account for only 28 percent of store sales. Name brands represented just 42 percent of the sales loss, although they account for 71 percent of store sales."

• "Hispanic shoppers were far more impacted than the average shopper, reducing their purchases by 9.2 percent versus the 4.3 percent average. African-American shoppers reduced sales by 5.4 percent, while sales to Caucasians were down just 3.7 percent and Asian Americans just 3.3 percent."

• "Larger households with five or more people declined at 127 percent of the average. Younger shoppers were slightly more likely to reduce purchasing, while shoppers 65 years and older were impacted 25 percent less than the average."

Meanwhile, the News & Observer reports that real estate developer Leon Capital Group is suing Lidl for breach of contract, calling Lidl's conduct "fraudulent" and "deceptive" while saying that "the grocer left real estate developers 'holding the proverbial bag' in millions in development costs through 'lies, misrepresentations and bad faith'."

The lawsuit charges that Lidl tied up hundreds of sites as it planned its US incursion, many of which have not been developed as lower-than-expected sales caused it to cut back on its plans. The suit suggests that either Lidl did this deliberately to prevent other retailers from getting good locations while it tested thew waters, or was incompetent and bit off more than it could chew.

Lidl says that it will vigorously defend itself and that it "will become apparent that the allegations in the complaint are without merit."

KC's View: A lot of this makes clear that while there were a lot of concerns about Lidl's ability to disrupt the marketplace - and I'll admit that I did my share of alarm-sounding - at least to this point, the impact has been underwhelming.

But…I would be careful about underestimating Lidl's ability to pivot and adapt. Lidl didn't get to be Lidl by being incompetent. It has money and desire, and so it may well have a US future, even if it will take longer and be harder than expected.

Amazon has extended its Prime Wardrobe offering, which is designed to be an alternative to the Stick Fix subscription clothing business, to all of its Prime members, after a test period in which it was invitation-only.

According to the Engadget story, "Prime Wardrobe allowed customer to try out selected clothing before buying; customers would only be charged for the items they kept … Prime Wardrobe items are limited to women's, men's, kids' and baby clothing and accessories sold directly by Amazon.com. You can add anywhere between three and eight items to your box, and once you check out, your selections will arrive between four and six business days (no free two-day shipping here, unfortunately). You have a week to try on the items and decide if you are keeping them without being charged. Once you decide what you want to keep, you can check out in Your Orders. Anything you keep, or that isn't returned to Amazon, is charged to your credit card."

There are three main differences between Stitch Fix and Prime Wardrobe. Stitch Fox only gives its customers three days to make a decision, and it has a stylist who picks out the clothing for its customers. Prime Wardrobe, on the other hand, gives customers more time and allows people to pick out their own clothing. In addition, Stitch Fix charges a fee, which Amazon does not.

KC's View: Seems to me that these two services appeal to two very different kinds of customers. Stitch Fix strikes me as more aspirational - my wife and kids all use it because it allows to expand their wardrobes and try thins they never would try themselves. Prime Wardrobe, on the other hand, is more dependent on what people choose for themselves.

That doesn't mean one is better than the other. Just different.

CNBC reports that Sears is testing a new retail idea - putting a "pint-sized Kmart convenience shop … inside a larger Sears store." The test is being conducted in Brooklyn, New York, and the "10,000-square-foot Kmart sells everyday items including groceries, health and beauty supplies, cleaning supplies and pet gear."

The story notes that "Sears will also soon roll out appliance shops selling higher-end merchandise inside some Kmarts, a spokesman told CNBC. Kmart sells some appliances, but only at opening price points. The moves look to be an attempt by the company to merge Sears and Kmart, capitalizing on the strengths of each brand and bringing the best-selling merchandise to the other. This is also a way for Sears to do more with less real estate, as it shutters hundreds of stores across the U.S."

KC's View: Really? A Kmart inside a Sears is seen as an advantage? Or even an improvement?

This isn't a turducken. This is more like a small turd being found inside a big turd. And trust me, there's no pony to be found.

The Wall Street Journal has an excellent piece about how Amazon and its founder/CEO, Jeff Bezos, have made the establishment of a Washington presence a prime strategy:

"To aid its battles, Amazon now has an army of nearly 100 lobbyists at more than a dozen lobbying firms working on a list of issues including taxes, trade, government procurement, internet policy, drone regulation, grocery rules, music licensing and, more recently, food stamps.
Last year, the company spent $13 million on lobbying, five times as much as it spent five years earlier, putting it just behind some of last year's biggest corporate lobbyists, including Google and AT&T Inc."

Its battles are many. Amazon's political foes range from President Donald Trump to Sen. Bernie Sanders, and it indisputably is one of "America's most powerful companies," which means that it almost has to become one of "Washington's most powerful players."

You can read the story here.

• The Baltimore Sun reports that global anti-poverty organization Oxfam has issued a report saying that major supermarket companies such as Walmart, Costco, Whole Foods and Ahold Delhaize "share responsibility for widespread suffering of farmers and other food producers around the world … The group ranked 16 food retailers in areas such as transparency, support for small-scale producers and the treatment of supply chain workers, farmers and women. It scored all companies poorly, especially those in the United States, where the top four supermarkets control more than 40 percent of the market."

Oxfam, the story says, "said it hopes the new research will shed light on inequality in the agri-food sector, where it says big supermarkets are squeezing value from supply chains and eroding the bargaining power of small farmers and workers, leading to low wages and poor working conditions … Oxfam singled out supermarkets as the last link in the food supply chain, saying they are earning a larger share of food commodity sales than in the past, while a smaller share is going to producers and workers."

Industry Drumbeat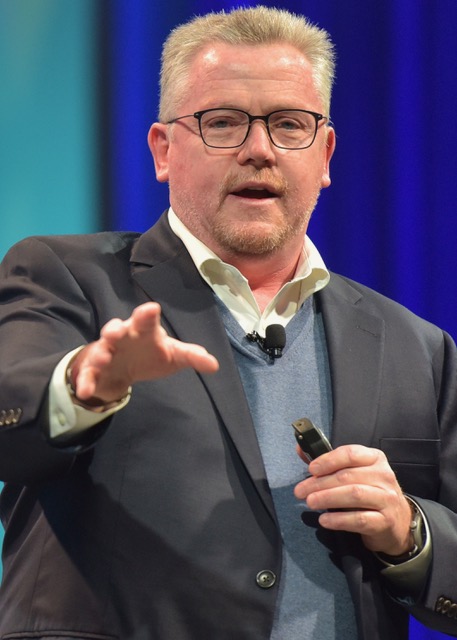 It was just one day.

And yet, the stories that MNB reported that single day crystallized the challenges facing every retail business - existential challenges, technological challenges, competitive challenges, cultural challenges.

But daunting challenges also can create opportunities. They can highlight where compelling, differential advantages can enable success and drive a company into a prosperous future.

MNB "Content Guy" Kevin Coupe, who has been covering the retail business for more than 30 years, telling resonant stories about people, cultures and companies that enlighten, illuminate and inspire, takes the events of a single day and weaves a narrative designed not just to explain what happened, but help audiences figure out where they need to go to embrace the future.

Here's what Joe Jurich, CTO of DUMAC Business Systems, has to say about a recent appearance:

"Kevin recently participated in and spoke at our Annual User Conference.  Our group consisted of independent retailers, wholesalers, and software vendors – a pretty broad group to challenge in a single talk.  While his energy, humor, and movie analogies kept the audience engaged, his ability to challenge them to think differently about how they go to market is what really captured them!  Based on dinner conversations afterward, he appeared to have left everyone thinking of at least one new approach to their strategy!"

Want to make your next event unique, engaging and entertaining? Contact Kevin at kc@morningnewsbeat.com , or call him now at 203-253-0291.

• Mondelez International announced that CFO Brian Gladden is leaving the company to "pursue an opportunity outside of the fast-moving consumer goods sector." He will be succeeded Luca Zaramella, a 20-year company veteran whose latest role has been as senior vice president of corporate finance.

MNB reader Chris Utz had some thoughts about Starbucks:

I'll admit to occasionally enjoying the guilty pleasure of an expensive cup of Starbucks.  If I'm dragging myself through the airport and need a boost, a sugar-blasted Mocha or a depth-charge (an extra espresso shot- for the tragically unhip) usually does the trick.  I give a significant number of $25 Starbucks gift cards during the holidays every year, to colleagues, administrative assistants and valet car-parkers.  It's easy and doesn't require deep thought.  A pocket full of cards means you never forgot someone and one can always use any extras.
 
Starbucks is gaining a negative  image perception lately, at least for me.  No not a problem with racist baristas, but with snooty baristas, who get particularly haughty if customers request medium or large, instead of properly saying Tall or Grande.  I always tip well, but I've seen a sneering demeanor if those ahead of me don't tip or only drop small coins in the jar.  Personally, I'm finished buying Starbucks coffee and gift cards.  I will have to make a decision about something new to give this year.

If Howard Schultz runs for president, Starbucks can expect to lose another huge chunk of former customers, considering how politically polarized this country has become.

I have no doubt that this is your experience. But I must say that I rarely run into this problem, and I go to Starbucks all over the country, all the time.



Regarding the CVS deal that will have the US Postal Service providing last mile delivery services for the retailer, one MNB reader wrote:

There is some risk to allowing the USPS to handle the last mile. My experiences are anecdotal, but have happened to me frequently at two addresses, both in Seattle, in the heart of Amazon country.

Our first address was similar to a street name a block away…we constantly got USPS deliveries of boxes (not mail) for the other street and them us. No amount of discussion with the USPS management, at several levels, could resolved it.

Our second address has NO similarity to any address in Seattle, so when the same thing happened, again our boxes (not mail) being delivered multiple houses away (same street name, drastically different numbers…like 3 digits vs 4 digits), we again reached out to the USPS with no help…although after 3 months it seems to be slightly less frequent.

During both situations, Amazon Prime, pizza delivery and Uber drivers never had even one problem. So I asked my mail person about it and she said it was typically contract personnel that did Amazon deliveries…and of course, who you got and what they knew impacted accuracy.

So…the lesson on the last mile, whether you are the pizza gal, the Amazon guy or the USPS…the quality experience only comes from good, well-trained, customer-focused, reasonably compensated personnel. Which is hard to accomplish if you don't own it!!



Regarding Movie Pass, MNB reader Lisa McDonald wrote:

My kids purchased my first 3 months on Movie Pass and if I see a movie per month I'm still ahead (Monthly fee is $10.00 – average movie near me is $11.50) so I continued my membership.

It's convenient and I don't have to plan more than 30 minutes ahead.  Recently 2 out of the 4 of us has been asked to snap a pic of the ticket – they've evidently had some fraudulent behavior.
 
I find myself going to the movies MORE than in the past and I don't think twice about it.

LOVE IT!

My son in Chicago feels the same way … and he sees way more movies than I do.

Everybody talks about innovation and disruption, but few people talk about how to pay for it and how to set investment priorities. Hosts Tom Furphy & Kevin Coupe are joined by a power panel in a two-part Innovation Conversation podcast about this critical issue.

Our guests include: Scott Moses, Managing Director and Head of Food Retail & Restaurants Investment Banking at PJ Solomon … Wendy Collie, the former CEO at Portland, Oregon-based New Seasons Market … and Patrick Spear, president/CEO of the Global Market Development (GMDC).

These podcasts were recorded live in Seattle at the Retail Tomorrow Conference, held at the Microsoft Retail Experience Center.

These podcasts can be played below, or can be accessed and subscribed to on both iTunes and GooglePlay, as can previous episodes of The Innovation Conversation Podcast.

The Innovation Conversation Podcasts are sponsored by ReposiTrak, and brought to you by GMDC.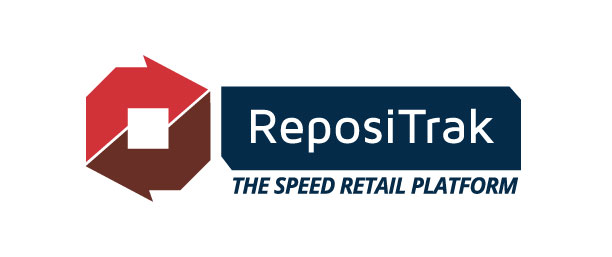 PWS 53