Join the MNB Community.
Get a Wake Up Call each morning...
Email:
Explore the MNB Archives
Friday, August 23, 2019
by Kevin Coupe

Earlier this summer I rhapsodized about "The Chef Show," an eight-part Netflix series that is an outgrowth of Chef, one of my favorite movies of the past few years. Chef was written and directed by Jon Favreau, who also starred as a high-profile chef who finds his personal and professional life in severe disarray, and redeems himself via a food truck with which he recaptures his passion for cooking.

"The Chef Show" is cohosted by Favreau and Roy Choi, a Korean-American chef who has been enormously influential in the nation's food truck movement and who brought his unfussy enthusiasms and considerable expertise to the movie and now to the series.

If you haven't watched "The Chef Show" yet, you should … my experience with it was that it made me hungry (always a good sign in a food show) and effectively communicated its delight in its subject via a variety of different locations, restaurateurs and celebrities. The show also is pursuing a multimedia strategy, launching a recipe page featuring some of the dishes made on the show.

Check out the site here.

Now, I'm thrilled to report that "The Chef Show" is coming back for a second round, with a new set of shows scheduled to debut on Netflix on September 13. (In an email, Favreau says that this group of shows is technically "Season 1: Volume 2," but I'm not sure what the difference is between that and a second season.

Ultimately, I don't care … I can't wait because I expect it to be as Eye-Opening as the original shows.
Amazon, faced with hostile state and federal government entities suspicious of its business model and pretty much convinced that Amazon is engaged in anti-competitive behavior, plans to spend $15 billion to prove them wrong.

According to a story in the Seattle Times, Amazon will spend the money this year "on a range of initiatives to better support small-business sellers, and touted scores of tools and services it has released this year to help them compete in its complex, automated marketplace and fulfillment system."

Bloomberg reports that the money "includes spending on portions of the company's warehouse network dedicated to storing and shipping sellers' items as well as salaries for the engineers, managers and support staff who operate the digital marketplace and deal with individual merchants. It also includes the cost of developing new services, such as a dashboard that helps sellers decide what new products to carry, and a revamped training program."

The move, according to the Times, "serves to highlight what has become a fast-growing business for Amazon. Third-party sellers paid the company $23.1 billion in commissions, shipping and fulfillment fees and for other services through the first half of 2019. That's up 21.8% from the same period in 2018." CEO/founder Jeff Bezos has said that "sales of physical merchandise on Amazon by third parties, mostly small and mid-sized businesses, reached 58% of the company's total last year, amounting to $160 billion."

KC's View: It makes a lot of sense for Amazon to spend this money - which isn't even that much by Amazon standards, though that's easy for me to say since it ain't my money - making moves that can be interpreted as being pro-competition. The idea, I suppose, is to take a little of the starch out of the accusations that are going to be leveled at it by politicians from both sides of the aisle.

But beyond that, I think that the more Amazon can help third-party vendors use its site effectively, the better it is for everyone. We know that the courts have ruled that Amazon is culpable for products sold on its site even by third parties, and so it behooves the company to strengthen its controls and transparency - it needs to have systems in place that will track where products are from and what is in them and that the claims vendors make are rooted in fact. To eliminate counterfeits, $15 billion is probably just a good start.

But you have to start somewhere.
Corporate Drumbeat
"We're going to need a bigger boat"
That's the famous line from Jaws.

In a business context, having the right-sized boat means having the right
strategy, tactics, vision, technology, and most importantly, the right people.
At Samuel J. Associates, we know the people who know how to build boats that can last,
that can move in the right direction, and that can change speed and course when necessary
(and even before most people know they should).

We have a winning record of connecting great talent and innovative businesses... as well as
innovative talent with great businesses.

There are sharks in the water. Make sure you have the best boat possible.


Click here to find out more.
Bloomberg reports that bankrupt Barneys New York, the upscale clothing retailer that now is closing most of its stores as it seeks some kind of sustainable business model, says that it has a "clear, crystallized vision" for what it will look like post-restructuring.

"We have a very tight timeline to come out of this chapter," Katherine Bahamonde Monasebian, Barneys' chief digital and technology officer, tells Bloomberg. "Our intention that we're setting is to come out of this with a very strong digitally focused partner and emerge on the other side and really be able to -- with a healthier balance sheet and operating structure -- implement the vision of the company."

The goal, she says, is "becoming more operationally efficient, service oriented and shifting from a product culture to a people culture, which involves a retooling from the top of the organization to the bottom."

But here's the kicker: She says that Barneys, as it moves forward, wants to push into "food, entertainment and experiences."

KC's View: Food? Entertainment? Really? One is notoriously tough on margins, and the other is tough to judge what'll work and what won't for audiences. I guess it'll depend on what they have in mind … if they're thinking an Eataly-style store carrying the Barneys banner, I'd guess they have a shot. But I wouldn't bet a lot on it.

Generally, if you're having trouble making one kind of retail format work, it doesn't necessarily make sense to move not just into new formats, but entirely new segments. It can be a tough carry.

The digital side of it strikes me as more interesting, but it also is worth noting that Nordstrom has made what appear to be a lot of smart moves and still is having trouble. This approach has become sort of organic to the Nordstrom brand, but it probably won't be for Barneys. I would't bet on its ability to succeed here.

CNN reports that low enforcement officials are trying to figure out how more than $1 million in cocaine ended up in banana shipments that went to three Safeway stores in Woodinville, Bellingham and Federal Way in Washington State.
The drugs were found by store employees who were unpacking the bananas and saw "something strange," according to the story.

According to the story, bananas are a popular way to transport cocaine: "In April, German authorities found hundreds of kilograms of cocaine, worth around €25 million ($28 million), that had been shipped to Aldi stores. Last year Texas authorities discovered $18 million worth of cocaine hidden in bananas that had been donated to the Texas Department of Corrections."

KC's View: Scarface would've been an entirely different movie if Al Pacino's Tony Montana had said, "Say hello to my little friend" and then held up a Chiquita.

And American Gangster would've had an entirely different tone if Denzel Washington's Frank Lucas was a produce dealer.

Just sayin'.

Entertaining piece in The New Yorker - still, in my not-so-humble opinion, one of the best magazines in existence and one that has adapted well to digital realities - about how the chicken sandwich made and served by Popeyes has "ascended to the pantheon" of iconic fast food items "in record time, not because of a catchy ad campaign or an irresistible pricing scheme but because it is, if Twitter, Instagram, and uncountable blog posts and off-the-cuff reviews are to be believed, the best … chicken sandwich in the world."

Of course, not everybody would agree with that conclusion - like Wendy's and Chick-fil-A, which by staking their own claim to the title managed to drive the social media hysteria to even greater heights.

Fun story … and you can read it here.

The Financial Post reports that Eataly plans to open its first Canadian location this fall, calling it "the first step in what Eataly's executive president, Andrea Guerra, sees as a legitimate expansion into Canada, one that could eventually see locations added in Montreal and/or Vancouver."

The 50,000 square foot store "will have three levels and include a grocery store, a fresh market, four restaurants and half a dozen bars, counters and coffee shops."

In an interview, Guerra says, "When you're a small company, I think it's very, very important to be focused and to do one step at a time. So in North America, we had this big objective to really build a huge pillar in the United States, which is what we have done. And now we're ready to move into all of North America and Canada has been the first place to go, before other places in Central America. And I think that Canada will allow us to have more than one spot … Toronto probably - being the largest city - could host a second Eataly. And then, between Montreal and Vancouver, there could be another Eataly. I really think Canada can be a big place for us. The basic culture of Canada is much closer to Europe than to the United States."

KC's View: I think that Toronto is a terrific food town, and there's no doubt in my mind that Eataly can be a real success there. Can't wait to get up there to see it.

• Amazon announced yesterday that it is expanding its Amazon Fresh service to three new markets - Houston, Minneapolis and Phoenix.

According to the announcement, "Prime members in those cities can shop tens of thousands products from meat and seafood to fresh produce and everyday essentials for free two-hour delivery from AmazonFresh … Prime members can choose from tens of thousands of items across produce, meat, grocery, plus Amazon.com bestsellers from Amazon devices to electronics, health and personal care, home & kitchen, toys and more. Beer and wine is also available for delivery to select customers in Houston. And with options for ultrafast 1- and 2-hour delivery, AmazonFresh brings more convenience to life … Prime members can access AmazonFresh for $14.99 per month as an add-on to their Prime membership. Plus, for a limited time, new customers can start a 30-day free trial of AmazonFresh and receive $10 off their first order of $35 or more by using promotional code Grocery10 at checkout."

"We're thrilled to introduce AmazonFresh to Prime members in Houston, Minneapolis and Phoenix," said Stephenie Landry, Vice President of AmazonFresh and Prime Now. "Prime members tell us they want their stuff even faster. We're happy to deliver on that ask and can't wait for customers in Houston, Minneapolis and Phoenix to take advantage of one- and two-hour delivery from AmazonFresh."


• Fortune reports that UPS CEO David Abney said this week in an interview that "he expects his company to be the first to receive FAA approval to operate commercial drones nationwide, without the geographical restrictions currently limiting their use. UPS' first big application, he says, is likely to be in health care."

Abney said that he was less concerned with major competitors - FedEx and Amazon, for example - that he was with disruptive start-ups.

"With all the technology and artificial intelligence driving change," he said, "we have to think and act like an entrepreneur, because if we don't, someone else will."


• Ahold Delhaize-owned Giant Food Stores announced that it is launching a new pharmacy app, which will allow consumers to "request refills, transfer prescriptions and view prescription history." The identical app is available for its Martin's Food Market pharmacy customers, the company said.

"We understand the changing needs of our customers to shop for their groceries whenever and however they want; it's the same when it comes to managing their prescriptions," says Leigh Shirley, Giant's director of pharmacy operations. "Our new pharmacy app builds on our digital offerings and is a natural extension to help our busy customers request refills, transfer prescriptions and more with just a few simple clicks."

…with brief, occasional, italicized and sometimes gratuitous commentary…

• The Associated Press reports that "Walmart plans to reopen the El Paso store where 22 people were killed in a mass shooting earlier this month, the retail giant said Thursday, but the entire interior of the building will first be rebuilt.

"The renovated store will include an on-site memorial honoring the victims of the shooting, many of whom were Latino, and recognizing the 'binational relationship between El Paso and Ciudad Juarez' just across the border in Mexico, Walmart spokesman Randy Hargrove said. The project is expected to take three to four months."

The story notes that "flowers, crosses and handwritten messages now adorn a makeshift memorial outside one of the store's entrances. Hundreds of residents have visited in the wake of the shooting, where social workers hand out bottled water and offer counseling services."

I hope that Walmart allows the people who have been mourning the mass killings the ability to help create that memorial. It needs to be organic, growing up from the community rather than being imposed upon it.

• Bloomberg has a long piece about the long and winding road taken by National Beverage Corp.'s LaCroix water brand; the company has gone from being valued at more than $4 billion to one that "has a target on its back," dealing with plummeting sales and being "sued by shareholders and former employees," while "reports of internal strife and personality clashes suggest deeper problems."

These days, "it turns out that just about anyone can inject carbon dioxide into water, flavor it, and package it. By 2017, Coca-Cola had introduced its sparkling varieties of Dasani and Smartwater. PepsiCo's Bubly generated serious social media buzz, and was featured in a Super Bowl ad with Michael Bublé. (Get it?) A little more than a year in, Bubly has surpassed $170 million in sales, and its share of the sparkling water market has jumped about 3 percentage points, to 7.7%. What's more, LaCroix can't match the distribution heft of the beverage giants like Coke and Pepsi, which send convoys of trucks directly to stores and restaurants in the U.S. National Beverage depends largely on picking up the product from warehouses. That limits LaCroix's reach, analysts say.

"A flood of private equity money has backed other competition, including Spindrift, the Boston-area startup that lured away National Beverage executives\ … With so much money sloshing around, another, bigger bubble could be forming, but until it pops, LaCroix has a bull's-eye on its back."

You can read the Bloomberg piece here.

• Patrick Byrne resigned as CEO and board member at Overstock.com yesterday, to be succeeded on an interim basis by Jonathan E. Johnson III.

The resignation was tendered, Byrne said, because he had no choice "because of the attention stirred up by his public disclosure of a relationship with a woman accused of being a Russian agent," the New York Times writes.

That Russian agent, as it happens was Maria Butina, who is "serving an 18-month prison term after being accused by federal prosecutors of trying to infiltrate powerful political circles in the United States at the direction of the Russian government. She ultimately pleaded guilty to a lesser charge."

The Times explains: "Byrne's relationship with the woman, Maria Butina, lasted three years, from 2015 to 2018, and eventually became romantic. It did not become widely known until last week, when Overstock took the unusual step of issuing a news release calling attention to it." Byrne said that "he had met Ms. Butina at a libertarian convention in Las Vegas in 2015. Over the course of their relationship, he said, Ms. Butina spoke increasingly about meeting or seeking to meet people involved in the campaigns of Hillary Clinton, President Trump and others. That, he said, had made him wary. He eventually began communicating with the F.B.I. about his interactions with her."

It was Byrne's involvement with the investigation and along with it all sorts of political espionage that seems to have brought him down, largely because it created publicity that the company seems not to have wanted.

Regarding McDonald's "new" takeout-only format, MNB reader Sandy Voit wrote:

Fifty-plus years ago I worked for McDonalds as my first non-family, non-self-employed, employer. Remember that at that time McDonalds was red and white tiled, with actual "golden" arches, where there only were takeout windows in the front, and no inside seating. Actually, no outside seating either. People either took it away, or ate in their cars. No kids' meals, no toys... Just thought you might appreciate some historical perspective on this topic…



On the first amendment battle taking place between meat producers and plant-based meat producers, MNB reader Steve Baus wrote:

If plant based products are going to be allowed to be sold as meat because of the first amendment, something tells me we will soon after see a surge in products labeled as organic.



On another, familiar subject, from an MNB reader:

In the end I'm confident you will be proven right in your position on Instacart. Because someone big, Walmart or Amazon or someone else is going to buy it.  Then all these companies who are in bed with them will be in a place they don't want to be.



Regarding what we're referring to as the inevitable coming recession, one MNB reader wrote:

Two indicators worth watching that provide an early warning on economic change, from what I've seen in other countries and past in US are trucking slowdown indicators as well as watching temporary worker numbers.  The latter is a key metric in manufacturing intensive environments, the former a good indication for raw materials and goods movement across our country.  There are others, certainly - but these two indicators are more credible than some others.

In this, the second of two podcasts recorded on the exhibit floor at the United Fresh Produce Association show in Chicago and produced by GMDC, we look at how companies go outside their traditional lanes to explore new consumer connections and marketing advantages as they seek fresh (in every sense of that word) levels of relevance and resonance to the shopper. Our guests are two executives from the world of retail who operate in completely different geographic areas but who, as the retail world goes through a series of revolutions, seem to have more in common every day.

They are:

• Greg Corrigan, senior director of produce and floral at Raley's, where he's worked for two decades; Greg also is the current chairman of United Fresh.

• Tony Stallone, the "produce guru" at Ahold Delhaize-owned Peapod, where he brings a lifetime of experience in the produce business to one of the first and arguably most sustainable e-commerce business models.

The host: Kevin Coupe, MorningNewsBeat's "Content Guy."

You can listen to the podcast here, or on iTunes and GooglePlay.

This edition of the Retail Tomorrow podcast is sponsored by Hillphoenix, shaping the future of retail through technology and design innovation.

Pictured, left to right: Kevin Coupe, Greg Corrigan, Tony Stallone
One of the real pleasures of spending time in Portland each summer is the pure variety of restaurants and cuisines that we get to try. There's also the opportunity to get back to old favorites, and for Mrs. Content Guy and I, one of them is Piazza Italia, in the Pearl District, which serves some of the best Italian food in the city.

We love it. We almost always order a bottle of Chiaretto, and Mrs. Content Guy usually tries different things - Linguine alle Vongole is one of her favorites. I'm a lot more predictable - I love the Pasta al Tonno. (Mrs. Content Guy teases me about having "spaghetti with tuna," but it is one of my favorite dishes and, well, I can resist peer pressure. Sometimes.)

I also love Piazza Italia because the waiters are friendly and helpful … and one of them actually calls me "professore," earning my loyalty for life.

This year, Piazza Italia had something new to share … Bar Rione, which it opened right next door as a neighborhood joint that serves both as a place where you can get a drink while waiting for a table at Piazza Italia and a place where you can get wonderful wines and some great bar food - I could survive on the suppli (risotto balls).

We were on a rosé tear this summer - rosé all day! - and we have several wonderful ones at Bar Rione. Like a 2016 OSA! Frappato Rosato … and something called Vino Rosato Rarissima … both of which were just great. It doesn't really matter, though, because the wine list changes weekly (at least), and whatever you order today probably won't be there next Friday.

Which I appreciate. I love adventure.

Bar Rione. Check it out. Toast me while you're there.




Last week in this space I reviewed Yesterday, a wonderful movie that speculated to entertaining effect about a world in which the Beatles never existed. Afterwards, I got a number of emails from MNB readers who said that they were going to see Blinded By The Light, which uses Bruce Springsteen music as its theme. Well, I was intrigued, even though I know nothing about it. So off we went.

Well, Blinded By The Light was one of my favorite movies of the summer, and I expect that it'll be one of my favorite movies of the year. I don't know if it is a great movie, but it touched my heart and soul.

The film takes place in 1987, in a working class town outside of London, where a 16-year-old Pakistani kid, Javed, feels trapped and lost; he is dealing with vicious anti-immigrant racists … parents who seem to be of an other time and place … and he doesn't seem to be able to really connect to his talents as a writer.

Then, for the first time, he hears a Bruce Springsteen tape. (One of the film's clever conceits is that in 1987 Britain, Springsteen is seen as washed up, a has-been.) Springsteen's music and lyrics touch Javed deeply; it is as if this musician from New Jersey has peered into his soul and found the words to express his despair.

I found this all to be not just touching, but emotionally wrenching. (I am, I must admit, an easy target for this kind of stuff. See my review of About Time.) To me, there was something profoundly relatable about the idea that there are times in one's life when we encounter a piece of art - a play or movie or book or poem or song or singer - that change your life and perspective. These moments are are the kind that open your eyes and heart and mind.

I felt Javed's pain. I felt his emotional connection to Springsteen's music. And that's a lot to say for a movie. It made me feel something, deeply.

(It helps, I suspect, that one of the best concerts I ever attended was when Bruce Springsteen played Wrigley Field. It was an amazing experience … especially because we were there because an MNB reader sent me an email to tell me that he wanted to give me two seats to the concert, and all I had to do was get us to Chicago. Which I did. It was a lovely offer, and an unforgettable evening.)

I heartily recommend Blinded By The Light.



For you Trekkers out there … a new documentary about the making of "Star Trek: Deep Space Nine," is now available on streaming services, and if you are a fan of the show (as I am), you'll find it enormously entertaining. Lots of production tidbits and trivia and interviews, and the amazing thing is that it was all crowdfunded.

Live long and prosper.
Industry Drumbeat
A NEW PRESENTATION BY KEVIN COUPE

Steve Jobs once said, "Better to be a pirate than join the navy." In today's cutthroat retail environment, that attitude needs to be at the core of every business's strategic, tactical and operational approach - challenging the status quo, doing the unexpected, creating customer-centric business initiatives and then disrupting them internally … appealing to people's hearts and heads and aspirations … acting with piratical verve and always moving forward. In this brand new, lighthearted, illuminating and uniquely pertinent presentation, filled with examples and anecdotes and lessons, MorningNewsBeat's Kevin Coupe brings a passion for storytelling and a unique perspective on business that will entertain and energize audiences.''

Here's what Lori Stillman, Executive Vice President - Analytics, Insights and Intelligence, Advantage Solutions, has to say about a recent appearance:

"Kevin joined us as a moderator and facilitator for a two-day client executive event we hosted. His role in the success of the event went far beyond his time presenting and sharing his great wisdom and content. From the moment our planning process began and we selected Kevin as a key part of our program, he dove in and worked with our team to review session topics, ideate on programming and help ensure our overall event delivered on the goals we had established. His quick wit, deep industry knowledge and ability to synthesize conversations into key take-aways enabled us to hit a home run!"

And, from Joe Jurich, CTO of DUMAC Business Systems:

"Kevin recently participated in and spoke at our Annual User Conference.  Our group consisted of independent retailers, wholesalers, and software vendors – a pretty broad group to challenge in a single talk.  While his energy, humor, and movie analogies kept the audience engaged, his ability to challenge them to think differently about how they go to market is what really captured them!  Based on dinner conversations afterward, he appeared to have left everyone thinking of at least one new approach to their strategy!"

To book Kevin for your upcoming event, click here , or call him at 203-253-0291.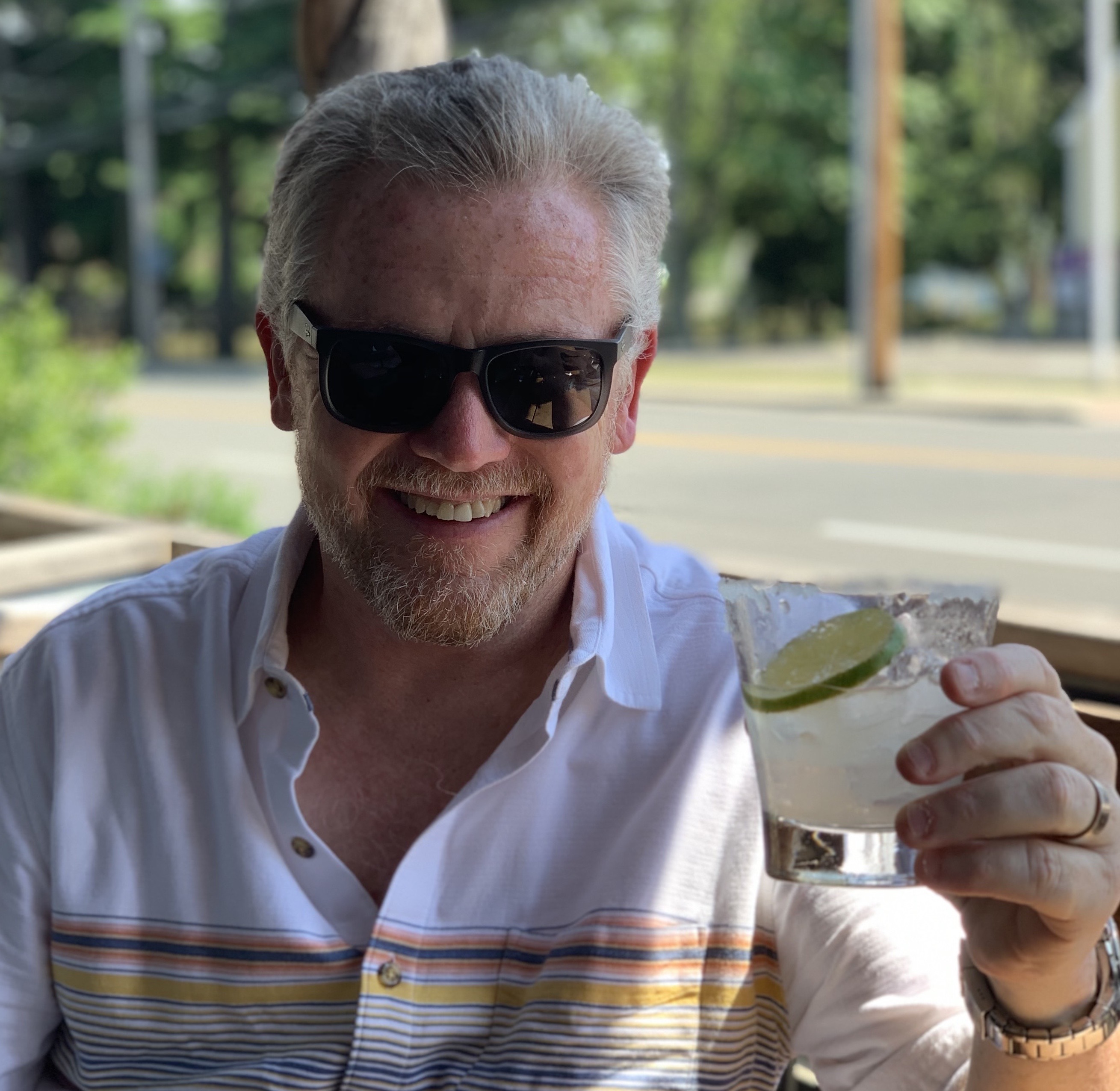 As is my custom, I'm taking the last few days of summer off. MNB will be on hiatus until the day after Labor Day, Tuesday, September 3, when we'll return with all new hand-crafted stories and commentaries.
Between now and then, the MNB archives will, of course, be open.
Thanks, as always, for your support … I hope you also have a chance to enjoy the waning days of summer.
Slàinte!
PWS 54