Join the MNB Community.
Get a Wake Up Call each morning...
Email:
Explore the MNB Archives

Monday, September 24, 2018
by Kevin Coupe

The New York Times has a story about Charlotte's Legendary Lobster Pound in Southwest Harbor, Maine, where, before they plunge the lobsters into pots of boiling water, the pump a little pot into the tanks just to mellow them out a bit.

Owner Charlotte Gill says that " it is undeniable that the marijuana is having the intended effect. In a series of tests, restaurant employees put a lobster in a small container and added a few inches of water. They channeled marijuana smoke through a tube until the container was filled with it, and kept the lobster there for about three minutes.

"Before the lobster went into the container, it would flap its tail and click and wave its claws. After being exposed to the smoke, the lobster was docile and serene, Ms. Gill said."

These methods, the Times writes, "have generated a fair amount of publicity as well as a healthy dose of skepticism: Can lobsters even get high? Do they feel pain? If a lobster can and does get high, could someone who eats it absorb the marijuana? And is any of this even allowed?"

Gill says she is continuing for perform tests, even though to this point there seems to be no evidence that people who eat the mellowed out lobsters have any marijuana in their systems afterwards. But Maine health officials have ordered her to stop her practice for now, saying that the marijuana she has been using is supposed to only be for herself, not the food she is selling to other people.

The situation is illustrative of two Eye-Opening trends of which retailers and suppliers need to be aware.

First, that there remain a lot of unknowns in this area, with regulatory agencies simply not equipped or ready to deal with the innovations that are taking place.

And second, as the story says, "People are finding uses and applications for marijuana faster than the laws can keep up."

Bloomberg reports that Uber is in negotiations to acquire Deliveroo, a Europe-based food delivery business, for a price that could top $2 billion.

Such a move, the story says, "would mark a major attempt by Uber to dominate the food-delivery business in Europe … Although little-known in the crowded U.S. market, which it has avoided, Deliveroo is ubiquitous in Europe's capitals. The service is available in more than 200 cities on four continents."

The New York Times writes that "worldwide, Uber Eats is a bright spot for its loss-making parent. It is profitable in 27 of 108 cities … and is sometimes more popular than Uber's ride-hailing business in Tokyo and Seoul.

"But in Britain and other European markets, Uber Eats is streets behind Deliveroo and other local services like Just Eat and Delivery Hero. Its share of British order volume last year was between 5 percent and 10 percent, according to projections from British antitrust regulators. Deliveroo's was double that."

The Bloomberg story cautions that Deliveroo's founders are reluctant to give up their independence, and the talks could fall apart at any time.

KC's View: The extent to which delivery really is gaining greater traction, seemingly with new offerings popping up all the time, really is remarkable … but I have to say that I was caught up short a it by the sentence about how "Uber Eats is profitable in 27 of the 108 markets that it serves." That's just 25 percent … and it is seen as a "bright spot."

Yikes.

That's a little scary, I'm sure, but companies making an investment in delivery are doing so as a bet … that the consumer trends that have taken shape over the past few years will continue their momentum. I think this is a good bet.

National Public Radio reports that the "Equal Employment Opportunity Commission filed a lawsuit against Walmart Inc. on Friday, alleging the company has unlawfully discriminated against pregnant workers for years at one of its warehouse locations in Wisconsin … The complaint, filed in federal court on behalf of Alyssa Gilliam, claims Walmart failed to accommodate workers' pregnancy-related medical restrictions, even though job modifications were provided to non-pregnant employees with physical disabilities. It also says the company denied pregnant workers' requests for unpaid leave."

In denying the allegations, Walmart spokesman Randy Hargrove told NPR that "Walmart is great place for women to work. We do not tolerate discrimination, and we support our associates by providing accommodations every day across all of our stores, clubs, distribution centers and offices." He also said that Walmart contends that "this case is not suitable for class treatment."

Reuters reports that "Walmart is also facing class action lawsuits in Illinois and New York accusing it of denying accommodations to thousands of pregnant workers at its retail stores. In March, a federal judge in Illinois denied Walmart's bid to dismiss the claims. The New York case is pending."

KC's View: The "this case is not suitable for class treatment" approach is typical for Walmart and its attorneys; they love to break all these cases up into the smallest possible individual parts, where it can overwhelm individuals with its size and resources.

I don't think it is hard to believe that Walmart could be institutionally against unlawful and unethical discrimination, and yet there could be places and instances within the organization where it is systemic.

Fox Business reports that Stanley Black & Decker has plans to introduce some 1,200 new Craftsman products - new lines of "power tools and equipment, hand tools, automotive tools, lawn and garden equipment and storage products" - a year after it bought the brand from Sears Holdings for $900 million.

The story says that in the beginning, 30 percent of the products are expected to be manufactured in the US, with a goal of getting that number to 50 percent. Among the places that the company plans to sell its Craftsman line is D-I-Y retailer Lowe's.

"With the revitalization of the brand, we're focused on delivering high quality, high value products to continue this tradition while making it easier for our customers to get the new tools, products and accessories, available with more retailers than ever before," Jeffery Doehne, Stanley Black & Decker's general manager of Craftsman, said in a news release.

As part of the introduction, Stanley Black & Decker reportedly will introduce a new Craftsman logo.

KC's View: So, to put it simply, Stanley Black & Decker is willing to invest and innovate in a way that Sears simply wasn't, and therefore is in a position to grow the brand in a way that Sears couldn't or wouldn't.

Yeah. That sounds about right.

The New York Times had a story over the weekend about the Frühauf bookstore in Bad Sooden-Allendorf, a German community with a population of just 8,500 people. The store has been thriving - largely because it has added fresh baked goods and fresh local sausages to its inventory.

"Here, in the wooded, castle-studded region where the Brothers Grimm gathered their fairy tales, the decline in readership seen in recent years across Germany as digital media competes with books for people's time and attention is compounded by a number of typically rural problems: an aging population, weak local economy, deteriorating infrastructure and the rise of big-box shopping centers and chain stores."

In its own way, the Frühauf bookstore got lucky - the town's local bakeries were closing, but one of the bakers who worked there wanted to keep working. And so the bookstore started selling fresh bread. And then customers started asking for the fresh sausages that used to be available locally, and so the bookstore started selling those, too.

KC's View: You can read the story, entitled, "Would You Like Some Sausage With Your Novel?", here. It offers a good lesson in doing what you need to do to survive.

• The Wall Street Journal reports that FreshDirect "is shipping out apologies to its customers for delivery problems that have plagued the New York City-based online grocery company while it has moved its operations to a new distribution center.

"Customers have complained about missing items and botched deliveries since FreshDirect began moving from its old facility in Long Island City, Queens, to a new, specially-designed and highly automated warehouse in the Bronx earlier this year. Some say their frustration has pushed them to try out rival services such as Amazon.com Inc.'s online grocery delivery unit, AmazonFresh."

In his email to customers, FreshDirect co-founder/CEO David McInerney said that the "transition has not been as smooth as we planned," and added: "I understand that the challenges we've faced have potentially eroded the trust and credibility we built with you over years of great service … We're focused on earning that trust back and I have aligned the entire company on making things right."

Corporate Drumbeat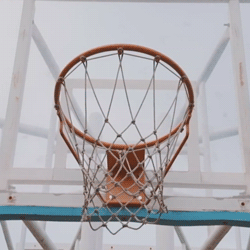 "Talent wins games, but teamwork and intelligence wins championships." -Michael Jordan

At Samuel J., we don't believe in the so-called "retail apocalypse."

"Retail self-destruction," maybe. But that only happens when companies and leaders don't adapt their stores to new competitive realities, don't create compelling customer experiences, and don't bring together exceptional talent and build extraordinary teams that can thrive and succeed even in the toughest of times.

Is this easy? Of course not. But it is achievable … especially when you have Samuel J. Associates on your team.

At Samuel J., our value never has been greater, because we understand the connection between great talent and innovative businesses. We are uniquely positioned to put together people and organizations in a way that builds expertise, cultivates leadership, and turns business challenges into business opportunities.At Samuel J, we know how to do it in a timely fashion and exceeds our clients' high expectations. And we have the winning record to prove it.

Click here to find out more.

At Samuel J. Associates, we help you find the right talent and build the right team.
…with brief, occasional, italicized and sometimes gratuitous commentary…

• Business Insider reports that "retailers such as Target, JCPenney, and Kohl's are offering new perks in an effort to win over thousands of seasonal workers this holiday season.

"Kohl's is offering workers 'unprecedented' discounts, Target is highlighting its higher starting pay, and Walmart is reportedly surveying workers on what perks they want the most."

The story notes that "there were 757,000 retail-job openings across the United States in July, which is about 100,000 more than a year ago … The influx of jobs is coming at a time when unemployment is low, at 3.9% in August. As a result, retailers are scrambling to figure out how to win over workers."


• The Financial Times has a story about the relationship issues that Carrefour and Casino seem to be having in France. Casino says it spurned a merger proposition from Carrefour, and Carrefour says it never made such an offer.
The story says that "a Casino-Carrefour tie-up would have combined two of the biggest names in the highly competitive French food retail market, where players are seeking to eke out profits amid a multiyear price war and ramp up their e-commerce offerings to resist the march of Amazon."

Casino's management has said that it will do everything it again to assure its continued independence, while Carrefour's management says it is "reviewing its legal options in order to stop these unacceptable innuendos."

C'est la vie.

• United Natural Foods Inc. (UNFI) said last week that its COO, Sean Griffin, will become CEO of Supervalu when its $2.9 billion acquisition of the company is finalized later this year.

In a conference call with analysts, UNFI chairman/CEO Steve Spinner said that Griffin "has more than 30 years of industry experience and, with him at the helm, we have a high degree of confidence that we'll be able to capitalize on the synergy opportunities and realize the full potential of this transformative combination."

Griffin succeeds Supervalu's president/COO Mark Gross, who will step down upon completion of the deal.

Content Guy's Note: Stories in this section are, in my estimation, important and relevant to business. However, they are relegated to this slot because some MNB readers have made clear that they prefer a politics-free MNB; I can't do that because sometimes the news calls out for coverage and commentary, but at least I can make it easy for folks to skip it if they so desire.

The New York Times< reports on how, " ahead of the pivotal midterm elections in November, a coalition of major companies — including Walmart, Patagonia and Lyft — is making a big push to increase voter turnout.

"The participating companies all insist that the effort, called Time to Vote, is nonpartisan. They say they are concerned with persistently low voter turnout rates, and want their employees and customers to get to the polls on Nov. 6 … The Time to Vote effort is being supported by nearly 150 companies, including many that have managed to stay out of politics. The Gap, Southwest Airlines, Kaiser Permanente and Sonos are all involved."

While the companies say their efforts are nonpartisan, many of them have taken positions contrary to the interests of the Trump administration, even though "stock markets are booming, and big business cheered last year's tax overhaul, which favored the wealthy and corporations."

The Times notes that "Patagonia, for example, is currently suing Mr. Trump for his decision to shrink the size of several national monuments. Walmart's chief executive, Doug McMillon, chastised Mr. Trump after Charlottesville. And Lyft made a symbolic $1 million donation to the American Civil Liberties Union after Mr. Trump announced his initial travel ban targeting Muslim-majority countries last year."

The Times also writes that these companies are making efforts to get people to vote: "Patagonia is shutting its corporate campus and its retail stores in the United States for the entire day. Levi's is giving corporate employees five hours to vote on Election Day, and retail employees will get three hours. Walmart created a website with resources to help people get informed and to the polls. And Lyft is providing discounted rides to polling places, and will provide free rides to people in underserved communities, which it is identifying with help from nonprofit organizations including Voto Latino and affiliates of the Urban League."

Industry Drumbeat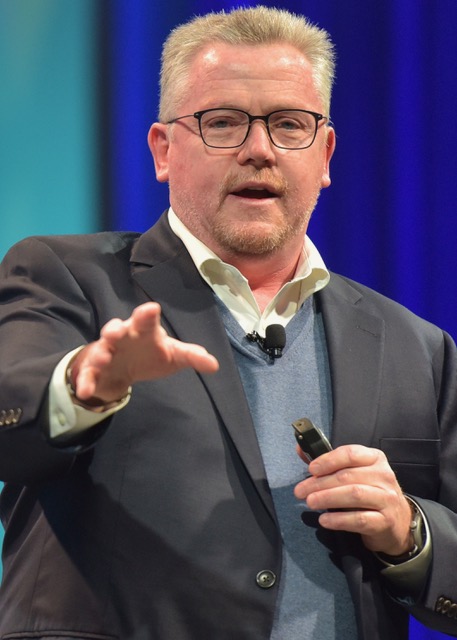 In this fast-paced, interactive and provocative presentation, MNB's Kevin Coupe challenges audiences to see the fast-evolving retail world through a radical new technological, demographic, competitive and cultural prism. These issues all combine to create an environment in which traditional thinking, fundamental execution, and just-good-enough strategies and tactics likely pave the path to irrelevance; Coupe lays out a road map for the future that focuses on differential advantages and disruptive mindsets, using real-world examples that can be adopted and executed by enterprising and innovative leaders.

Constantly updated to reflect the hand crafted news stories covered and commented upon daily by MorningNewsBeat, and seasoned with an irreverent sense of humor and disdain for sacred cows honed over 30 years of writing and reporting about the best retailers and retail strategies, "RETAIL 2020/WTF" will get your meeting attendees not just thinking, but asking the serious questions about business and consumers that serious times demand.

Here's what Joe Jurich, CTO of DUMAC Business Systems, has to say about a recent appearance:

"Kevin recently participated in and spoke at our Annual User Conference.  Our group consisted of independent retailers, wholesalers, and software vendors – a pretty broad group to challenge in a single talk.  While his energy, humor, and movie analogies kept the audience engaged, his ability to challenge them to think differently about how they go to market is what really captured them!  Based on dinner conversations afterward, he appeared to have left everyone thinking of at least one new approach to their strategy!"

Want to make your next event unique, engaging and entertaining? Contact Kevin at kc@morningnewsbeat.com , or call him now at 203-253-0291.
Got this email from MNB reader Mike Sommers:

I have been an almost exclusive Whole Foods shopper for the better part of 5 years. I don't expect companies to get it perfect every time. I do expect them to get it right most of the time. I know I can get my groceries cheaper elsewhere, but I spend my dollars at Whole Foods for a variety of reasons.

First and top of the list, in my opinion, they were the first to bring organic produce front and center in large quantities, instead of following suit like other chains who carved out a tiny section of the store to appear interested in organic. I'm lucky to be able to shop at one of the highest sales stores in the Whole Foods network. This means produce turns extremely quickly and the product freshness is consistently on point and much better than any other store in town.

Reason #2, prior to the Amazon takeover (yes it was an acquisition..but feels like a takeover), local natural/organic brands were brought in to see if the market was interested. If small brands succeeded, a national rollout to other natural/organic grocers was surely on the horizon. Whole Foods seemed to be an incubator for new product/brand development. That made them special. It was fun to be a part of supporting local companies and, in turn, supporting Whole Foods for taking risks and giving small brands a chance. Now, local/small brands seem to be fading away, all the while major CPG brands are finding a way in...case in point Honey Nut Cheerios.

Kudos to the fine people at General Mills for getting Cheerios onto the hallowed shelves of Whole Foods, but as a "long-time customer", that end aisle display screamed the end is near for the soul of Whole Foods. Selling Cheerios no longer makes Whole Foods a special destination to see what is new. They have become what its competitors have been trying to do for years … find a way to carry products to appease both conventional and organic shoppers.

Well, it doesn't work that way. If you become both, then you become nothing, or worse, you become the same as your competitor down the street who, in the case of Whole Foods, sell the same products for cheaper. If you lose your value proposition then what are you competing
for.

We had a story the other day about how CNN reported that Walmart sees an opportunity to apply its EDLP approach to the health care business, and is looking to make deals that will beef up its presence in the segment.

Prompting MNB reader Bob Vereen to write:

Many, if not all, Walmart stores already contain doctors providing prescription eye services, so why not other medical help?



The Los Angeles Times reported the other day that California Gov. Jerry Brown signed "the nation's first state law barring dine-in restaurants from giving customers plastic straws unless they are requested, saying discarded plastic is 'choking our planet' … The new law, which takes effect Jan. 1, exempts fast-food restaurants and provides full-service restaurants with a written warning on the first two violations and a fine of $25 a day for subsequent infractions."

I commented:

I love California … the willingness there to demonstrate leadership on environmental issues strikes me as heartening.

One MNB reader responded:

Love this. I want to see restaurants start asking "We're trying to reduce the use of single-use plastics. Do you need utensils with this take-out order?" If I'm picnicking, I may need them but most of the time I'm at home, where I have metal utensils. Seems like a reasonable way to roll out initiatives like this.

MNB reader Alan Finta wrote:

 
When the plastic bag "ban" started a couple years ago, I wasn't opposed to it, but I was a slow adapter, and for several months would cart my groceries out to the car and pack them there (with the bags that I forgot to take into the store).  It's part of the routine now, and I don't miss the plastic bags at all…Not science based, but I don't believe I see as many bags waving in the wind, caught on the chain link fences when I'm out and about…
 
It won't be as hard to deal with "no straw", as they will simply leave it out of the glass/cup when I order.  It won't be an issue (for me), and if it improves our environment I'm all for it.

MNB reader Danny Fow wrote:

I think this just makes the environmentalist feel good about themselves, that they have "won the big fight" when in fact straws, while not contributing to the environment are not a major issue. Pick a better fight! When I was first "introduced" to this initiative, I was vacationing in Florida with my family this summer when the waitress stated they only gave out straws when requested due to the environment while our drinks came in a Styrofoam cup! How ironic?



I wrote an Eye-Opener the other day about how surveys suggest that Netflix customers won't be happy if the service starts putting ads for its other programming on original movies and series.

I commented:

It is an interesting problem … because one of the things that Netflix wants to do, since it is spending all that money on programming, is keep people watching Netflix, and not shifting to Amazon Prime Video or some other service. And yet, because people are paying for Netflix, there is resistance to the idea of having to watch commercials … I do believe that this is illustrative of decisions that a lot of businesses have to make, and questions they ask themselves. How far is too far? (It depends.) Is there a difference between what customers say and do? (Often.) Is there a point when a company's self-interests conflict with the interests of its customers? (Sure.)

The best answers to these questions, I believe, are the ones that customers ultimately perceive as being in their best interests, and that they see as being respectful of their time and attention. That doesn't always mean not advertising … if I like one program, it may be in my best interests to know that there are others I would like as well. Just as, if there are products that I like in a store - whether it be fresh produce, a particular shirt, or a pair of running shoes - there are others that might appeal to me.

MNB reader Will Rigby wrote:

I don't think comparing Amazon Prime Video with Netflix is a reasonable "apples to apples" as people who pay for Amazon Prime get the video, in addition to many other features across the Prime landscape. However, Hulu's pay structure would be a better comparison, as there are different tiers to payment for their streaming services. The lowest tier being access to all shows, but with advertising. If you want to stream without advertising, the tier moves up. If Netflix were to want to add advertisements to their shows without gaining the ire of their current subscribers, they may have to consider the Hulu tier system.



Finally, from MNB reader Mark Heckman:

Enjoyed your take on the ongoing vilification of Amazon. As you suggest, while Amazon is not perfect, as is the case for Google, Apple, and Microsoft, they are essentially acting as good citizens philanthropically and socially....not to mention how they all have positively changed our lives. This is coming from a conservative who honors capitalistic acumen and those people like Jeff Bezos who are innovative and forward thinking, no matter where their politics lie. Great entrepreneurs make our country great. Amazon is an amazing example of that.

In Major League baseball over the weekend, the Cleveland Indians clinched the American League Central title, while the New York Yankees have clinched an appearance in the AL Wild Card game. The Houston Astros have clinched a playoff berth.

Meanwhile, the Atlanta Braves have clinched the National League East title.



In Week Three of National Football League action…

Buffalo 27
Minnesota 6

NY Giants 27
Houston 22

Green Bay 17
Washington 31

San Francisco 27
Kansas City 38

Oakland 20
Miami 28

Indianapolis 16
Philadelphia 20

Tennessee 9
Jacksonville 6

Cincinnati 21
Carolina 31

Denver 14
Baltimore 27

New Orleans 43
Atlanta 37

LA Chargers 23
LA Rams 35

Chicago 16
Arizona 14

Dallas 13
Seattle 24

New England 10
Detroit 26



And, Tiger Woods won the PGA Tour Championship in Atlanta yesterday, finishing at 11-under 269 and ending a five-year title drought.

PWS 53