Join the MNB Community.
Get a Wake Up Call each morning...
Email:
Explore the MNB Archives
Wednesday, July 18, 2018
by Kevin Coupe

I may have been on vacation for the past two weeks, but I still kept my eyes open for examples of how companies challenge orthodoxy in order to establish their differential advantages and relevance.

And I found one in a new video produced for Unilever-owned Dollar Shave Club, which disrupted the traditional razor blade business and now - as it evolves into a company that has a broader product portfolio and, in the words of Advertising Age, is "more than a razor subscription service" - is looking to demonstrate that it "is a place to turn to for advice as well as products."

CEO Michael Dubin explains it this way: "As a startup, we were a company that sent you razors in a box once a month or every other month. We're moving into being a company that sends you everything you need in the bathroom to look, smell and feel your best."

Being different, though, means being really different. So Dollar Shave Club is out with a more-than-three minute YouTube video, entitled "Get Ready," which will be cut into shorter versions that can shown on traditional media outlets, designed to show exactly how this evolution is going.

You can watch it above. i hope that, like me, you find it both funny and evocative of the message this brand is trying to communicate.

The music is Steve Lawrence singing "I've Gotta Be Me." The goal is to show some of what men go through then they're in the bathroom … and it even includes a cameo by CEO Dubin in which he demonstrates that he's willing to go above and beyond for his brand, which he says continues to grow at a double-digit pace.

I think it is an Eye-Opener … and not just because the video is so unconventional. It also is because it is so unconventional for a brand owned by Unilever, which clearly has decided that the best way to nurture the brand is by not getting in the way of its attitude.

Enjoy.
by Kate McMahon

Amazon found itself in the dog house with a multitude of Americans at the start of its much-ballyhooed Prime Day, including me.

Prime Day has gotten enormous publicity, both in earned and paid media - this year represents Amazon's fourth Prime Day event, which has gone from generating what then seemed to be an impressive $.9 billion in sales to what is expected to be roughly $3.4 billion in sales this year. There even have been studies suggesting that more than three out of four online shoppers are likely to visit Amazon during its Prime Day promotions this year.

In addition to generating enormous traffic and sales for Amazon, the Prime Day concept also has been begin generating ride-along efforts by the likes of eBay, Target, Kohl's, Macy's and others, which have begun offering their own special promotions to customers who seem to be primed - pun intended - to make purchases in the same way the Black Friday did back in the old days.

And Prime certainly is an enormous engine for Amazon - a recent study by IHL Group suggested that 55 percent of US households are Prime members, and 69 percent of US households with more than $100,000 in annual income.

But none of that matters if the system collapses, or suffers from glitches that impact its ability to deliver on the promises that it has made to its shoppers … especially its Prime shoppers, who spend more on its site with greater regularity, and are the foundation upon which it is building its ecosystem.

I'm one of those shoppers. And that's what happened.

This week, for the first time, Amazon was able to use its Whole Foods retail stores as a mechanism to drive Prime Day sales even further. Use of an Amazon QR code embedded on the Whole Foods app gives customers access to Prime member-only sales, and a $10 e-coupon that could be used on Amazon during Prime Day hours. Use of an Amazon Visa card gives cardholders the ability to get cash back.

I arrived at my local Whole Foods on Monday afternoon, just as Amazon launched its fourth summer Prime Day – this year a 36-hour event promising "great deals" for those of us who pay $119 a year to be a Prime Member, which gives us, among other things, access to various content services as well as expedited shipping.

This was a first for Whole Foods, which Amazon scooped up for $13.7 billion last year. I eagerly anticipated shopping the Prime specials (including 10% off organic chicken breasts and fresh strawberries) and earning a $10 Prime credit for $10 spent at Whole Foods. I planned to write about the prices, the signage and the event's mission to convince more shoppers to join Prime.

I had a cart full of groceries when I went to link my Whole Foods app with my Prime account and it all went to the dogs - literally.

Amazon's site was unable to handle the surge of traffic and crashed. Both mobile and desktop users landed on a default page featuring one of the cute "Dogs of Amazon" and the words "Uh-Oh Something Went Wrong on Our End."

Users were urged to "try again" and the result was: yep, another dog, this time a cuddly Corgi named Waffles. Followed by yet another well-meaning mutt with the moniker Muffin. And a French Bulldog by the name of Biscuit.

The Twittersphere lit up immediately with comments such as: "#PrimeDay2018 Amazon using cute dogs to control people's rage when the website won't work" and "I know we have bigger fish to fry, but can we pause for a second and acknowledge that it's not cool that Amazon makes employee's dogs the face of all technical failures?"

I'd have to agree. I find it astonishing the most powerful e-commerce force in the universe wasn't prepared to handle Prime Day traffic. This is Amazon, after all, not a start-up or a struggling brick-and-mortar store. I was also surprised there weren't even more complaints or headlines about such a stumble by a digital Goliath. Patrons and the media were tougher on Target when its website crashed in 2015 during the launch of its Lilly Pulitzer line.

It took Amazon about two hours to issue a rather tepid response on Monday, noting "some customers are experiencing difficulty" but orders were up compared to the first hour last year. That doesn't mean much to someone who has hit the refresh button 20 times to no avail. Or is about to get to the head of the checkout line, where even the cutest canine won't scan for your discount.

I think Amazon should have apologized, just as Nordstrom did last week when it encountered checkout issues during its much-awaited Anniversary Sale. The retailer not only said "We're sorry for the inconvenience" but also offered Nordstrom card members 10 points per dollar on purchases made online or at stores on July 11-12.

I returned to Whole Foods yesterday, functional app in hand, and overheard one customer venting his frustration about all the time he wasted chasing those "great deals." It will take more than Waffles, Biscuit and Muffin to fully win him back.

Comments? Send me an email at kate@morningnewsbeat.com .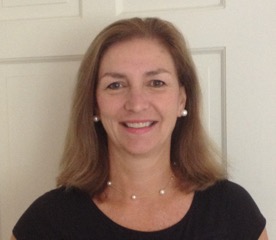 The Wall Street Journal this morning reports that meal kit provider Chef'd has suspended operations after burning through "tens of millions of dollars in cash from venture capitalists and big food companies such as Campbell Soup Co. and Smithfield Foods."

The Journal says that the company emailed suppliers saying, "Due to some unexpected circumstances with the funding and business, I regret to inform that Chef'd has ceased all operations until our investors and lenders decide the final fate of the company. Consequently, please cease all work associated with Chef'd."

The story notes that Chef'd had a business plan that included a standalone e-commerce business as well as selling its meal kits through retailers. "That flexibility," the story says, "helped Chef'd strike deals with major food companies and diet plans - including the Coca-Cola Co. , Hershey's Co.  and Weight Watchers- to feature their products in boxes. Campbell Soup Co. and Smithfield Foods Inc., legacy manufacturers looking to pivot into fresh food, took $35 million stakes in the company to try to boost their brands. Wolfgang Puck and dozens of other chefs put their names behind meal-kits sold on Chef'd … But running both operations has proven tricky, with the online service proving particularly difficult to generate profits given high shipping costs and managing so many recipes at once, the people familiar with the matter said. Some meal options went unsold or spoiled."

Plus, "The company lost a number of executives, along with several junior employees in product development and sales, as finances grew shakier in the past several months, the people said. Executives scrambled to secure new financing from major banks and private investors, but talks didn't progress."

KC's View: It seems to me that the meal kit business is likely to be most successful when the kits are sold by existing retailers, whether bricks-and-mortar or online, simply because they have the ability to know more about their customers and to eliminate waste through efficiency. That seems to be what Blue Apron has discovered, and I think we're going to see this more and more.

That said, the meal kit business … lower case … is one that I think will have legs, just because it makes a lot of sense conceptually. It'll endure some shaking out and some missteps, and there will be casualties, but I think there will be entities that will make it, and retailers that will make a go of it.

Corporate Drumbeat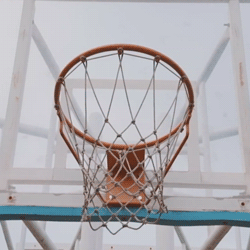 "Talent wins games, but teamwork and intelligence wins championships." -Michael Jordan

At Samuel J., we don't believe in the so-called "retail apocalypse."

"Retail self-destruction," maybe. But that only happens when companies and leaders don't adapt their stores to new competitive realities, don't create compelling customer experiences, and don't bring together exceptional talent and build extraordinary teams that can thrive and succeed even in the toughest of times.

Is this easy? Of course not. But it is achievable … especially when you have Samuel J. Associates on your team.

At Samuel J., our value never has been greater, because we understand the connection between great talent and innovative businesses. We are uniquely positioned to put together people and organizations in a way that builds expertise, cultivates leadership, and turns business challenges into business opportunities.At Samuel J, we know how to do it in a timely fashion and exceeds our clients' high expectations. And we have the winning record to prove it.

Click here to find out more.

At Samuel J. Associates, we help you find the right talent and build the right team.
eMarketer was out last week with a new study saying that Amazon continues to dominate the US e-commerce business to an unprecedented degree - this year, it says, Amazon "will capture 49.1% of the market … up from a 43.5% share last year. Amazon now controls nearly 5% of the total US retail market (online and offline)."

In second place is eBay, with 6.6 percent, followed by Apple (3.9 percent), Walmart (3.7 percent) and Home Depot (1.5 percent).

In the bottom of the top 10 list are Best Buy (1.3 percent), QVC (1.2 percent), Macy's (1.2 percent), Costco (1.2 percent), and Wayfair (1.1 percent).

KC's View: Yikes.

Does anyone think that next year Amazon's percentage of the business will be lower? Because I don't.

The Wall Street Journal reports that Microsoft and Walmart have signed a five-year deal that will use the technology company's "cloud technology to power functions that could include algorithms for purchasing and sales-data sharing with vendors," a deal that "pairs Amazon's largest retail competitor with its closest challenger in cloud computing."

According to the story, "Walmart plans to deploy Microsoft's machine-learning, artificial-intelligence and other services to help employees, for example, pick products that go on shelves and optimize the performance of freezers and other equipment. The retailer is aggressively cutting costs as it invests in growing sales online, and it is using tech to analyze its operations, an area of Amazon's expertise."

The Journal goes on:

"The Microsoft deal is the latest example of Walmart collaborating with Amazon's tech rivals. The retailer agreed last summer to list its products on Google Express, the online-shopping marketplace of Alphabet Inc.'s Google, enabling voice-ordered purchases on Google Home products that compete with Amazon's Alexa service.

"Now, Walmart and Microsoft will look into new ways to use the retailer's trove of customer and product data, with Microsoft engineers embedded in Walmart offices to help. Those efforts include discussing plans to jointly work on a new system to share product-sales data with suppliers, said an executive familiar with the plans. Currently, consumer-goods companies learn how their products are selling at Walmart through the system known as Retail Link."

KC's View: This is an example of how Walmart is thinking these days - looking to make the kinds of connections where one plus one might equal three. It is all about creating efficiencies wherever and whenever possible. But I also think that it is going to be key to figure out how to turn these initiatives into retail offerings that are compelling and relevant. Amazon may embrace algorithms, but everything it does is meant to be customer-oriented … technology for the sake of technology isn't the kind of approach that leads to a sustainable business model.

Albertsons has announced the Washington, DC, and San Francisco launch of a virtual store, O organics Market, that will allow customers in those two markets to more easily access " organic, natural, and other better-for-you foods, beverages, and grocery items."

The announcement came just days before Albertsons released Q1 results that showed a same-store sales increase of just 0.2 percent, but e-commerce sales that were up 108 percent.

According to the announcement, "The initial launch of the service is in San Francisco and Washington, D.C., with the expectation of expanding to additional cities in the future. O Organics Market … deepens Albertsons Cos.' commitment to expanding its digital footprint."

The virtual store is powered by Instacart.

Shane Sampson, Albertsons' Chief Marketing and Merchandising Officer, is quoted as saying that "with nearly 3,800 items from O Organics®, Open Nature™, and other organic and natural brands, O Organics Market is another important step in our strategy to deliver customers what they want, when they want it."

KC's View: I like this idea a lot, mostly because it points to something very important about the online shopping experience. Retailers can segment products any way they want, without worrying about cases and racks and gondolas. This is very smart of Albertsons, and they ought to be looking for other virtual stores that they can create.

CNet reports that Walmart "is considering launching a subscription streaming video service to go up against Netflix and its e-commerce foe Amazon." The new offering "could be priced at less than $8 a month," the story says, which would undercut the prices charged by Walmart's competitors.

It also is possible that the service could be even cheaper - Walmart is said to also be considering an ad-supported format.

The CNet story provides some necessary context:

"Walmart already has a digital video storefront with Vudu, an online store for buying and renting digital movies and shows, but a subscription service would be a new frontier for Walmart … it's well-trod ground for a slew of powerful companies. In addition to Netflix and Amazon Prime Video, both of which have more than 100 million people with access to their respective subscription video offerings, Walmart would be competing with the likes of Hulu, YouTube, AT&T, Dish and Sony, all of which are trying to lure customers to their on-demand or live video subscriptions. Even Apple and Facebook are pouring money into original video to draw more people into their ecosystems."

The move is seen as yet more evidence of Walmart adjusting its strategic vision and goals. Over the last few weeks, there has been broad speculation that it plans to sell its Seiyu unit in Japan, a move that would be consistent with its backing off global operations as it focuses more on e-commerce. And, Walmart also has been opening convenience stores in Texas and Arkansas - there are three to this point, with another three scheduled to be opened soon.

KC's View: Tough business, and this is an interesting announcement considering that Netflix just reported that its most recent quarterly subscription numbers were not up to expectations. To make this work, I think, Walmart is going to have to commit a lot of money not just to content acquisition, but to the production of differentiated, original content. And, I wouldn't think about an ad-supported service…they already have a name for that. (Broadcast television.)

I'm not sure that Walmart has the kind of orientation and commitment necessary to make this work.

Kroger has launched OptUP, which it describes as "an innovative data-driven app that helps customers make more informed, healthier purchase decisions," which is designed to help consumers identify relevant nutrition facts and product alternatives.

Collen Lindholz, Kroger's president of pharmacy and The Little Clinic, says that the "OptUP app is transformational for the food retail industry" because it "puts nutritional information at your fingertips and makes finding and buying better-for-you products easier and simpler." And Yael Cosset, Kroger's chief digital officer, says that "the data-driven app creates a more transparent and educational experience for our customers, continuing our commitment to help Americans shop, eat, and live healthier on their terms."

According to the announcement, "OptUP product scores are based on a nationally-recognized dietary standard—enhanced by Kroger's registered dietitians. The product score range is between 1-100. Products in the green category score 71 or better and are lower in saturated fat, sodium, sugar, and calories, and may be higher in fiber, protein, and fruit/vegetable, or nut content. The yellow category range is 36-70 while the red category ranges from 1-35. Kroger's registered dietitians recommend customers have a cart mix that is at least 50 percent green category products. OptUP scores range from 0-1000, reflecting a customer's purchase history over the past eight weeks. The ideal score is 600 or better."

Kroger says it plans to "continue to improve the OptUP app, adding more features and greater personalization for customers' specific health needs and preferences."

Fortune reports on its interview with Walmart.com CEO Marc Lore at its recent Brainstorm Tech conference, in which he said that he believes that the retailer's "4,700 stores gives Walmart the distribution points it needs near most Americans to achieve its ultimate goal within five years: same-day delivery of fresh and frozen food, as well as other Walmart wares, to most of the country."

"We're playing to our strengths right now," he said. "Everyone is racing toward same-day delivery and I think we're set up really well … "We can see where the puck is going- it's toward faster delivery time." That means, he said, same-day delivery as a bare minimum requirement for retailers that want to establish and sustain relevance.

In addition to speed and fresh food, Lore said that Walmart's acquisition of seemingly non-core brands such as Bonobos, Modcloth and Moosejaw are just the beginning as the retailer seeks a variety of differential advantages: "Proprietary product and assortment is going to be key," he said.

Lore's comments came less than a week after Walmart announced that its Jet.com unit would begin offering same-day grocery deliveries in New York City from a fulfillment facility it is opening in the Bronx.

Walmart has long been blocked from opening stores in union-friendly New York City, and so the Jet offering will conceivably help it overcome those political obstacles.
KC's View: I still think that Walmart should start opening Jet stores around New York, with a distinctly urban vibe and easy access to delivery depots. If they can make it there, they can make it anywhere…

While MNB was on vacation, Hy-Vee announced that "it will partner with two national online grocery delivery services, Instacart and Shipt, to expand Hy-Vee's delivery footprint and provide new and convenient shopping options to Hy-Vee customers in more than two dozen markets."

The company said that it "will continue to offer its online shopping experience and wide range of products through its Hy-Vee Aisles Online service, with Instacart and Shipt offering expanded delivery areas and same-day delivery to help even more Hy-Vee customers balance busy lives."

KC's View: Sure, why not? Shipt is owned and operated by Target, which last I checked is a competitor to Hy-Vee. And Instacart is in the business of creating virtual shopping centers in which multiple competitors are supposed to co-exist while Instacart offers a completely undifferentiated customer delivery experience.

I hope this is just a test until Hy-Vee can come up with its own delivery solution. Because I don't really understand why a company that has specialized in creating unique and differentiated stores with a strong service reputation would make a move that essentially farms out a critical component of the consumer connection.

• Amazon has announced that it will open a second Amazon Go checkout-free store in Seattle, in what is described as a "posh new office tower" called Madison Centre. The location is scheduled to be 3,000 square feet, which is more than 50 percent larger than the original 1,800 square feet occupied by the original Seattle Amazon Go.

The store is slated to open this fall.


• CNet reports that Walmart has been awarded "a US patent for a new listening system for its stores that could raise serious privacy concerns from its shoppers and workers. According to the filing, the system would capture a variety of sounds in the store to figure out employees' performance and effectiveness at checkout … the system can be used to capture beeps produced by a scanner and the rustling of bags at checkout to find out the number of items in a transaction or even the number of bags used.

"More alarmingly, the patent mentions that the system could be used to listen to guests' conversations to determine the lengths of checkout lines."


• Kroger announced that it plans to open a second headquarters as a home to its digital team. Unlike Amazon - which is engaged in a highly publicized search for a second headquarters city, dubbed HQ2 - Kroger is sticking close to home: the new HQ will be opened in its home city of Cincinnati.

The new facility is slated to house as many as 1,000 digital associates within three years, with people being moved from other buildings to the new location, which is seen as an effort to centralize Kroger's various digital initiatives.

CNN has reported that Sears has closed its last remaining Chicago store. That's Chicago - the city that used to be home to the Sears Tower, for a time the tallest building in the world, and that became home to Sears' headquarters back in 1887.

But the retailer's extensive and persistent economic and competitive problems made the store less and less viable, and now the store has been shuttered.

Meanwhile, the New York Times reports that two Blockbuster video stores in Alaska are closing, leaving just one Blockbuster in existence - in Bend, Oregon.

The story notes that "Blockbuster closed its last few hundred corporate-owned stores in 2013 but privately owned stores that license the Blockbuster brand, like the one in Oregon, have remained … The Blockbuster in Bend, which has DVDs, Blu-rays and video games, has maintained a small-town approach in its 18 years in business."

Blockbuster once had more than 9,000 stores across the United States, but then was bought out of bankruptcy by Dish Network. It is worth noting that Blockbuster once had the opportunity to acquire Netflix, but declined.

KC's View: Like I said in the headline. Cautionary tales.

Target has announced that it is currently offering teachers a 15 percent discount on ""select classroom supplies, from pens, pencils, crayons and markers to classroom storage and organization and tissues, hand sanitizer and more."

The discount is available at Target stores nationwide until July 21.

KC's View: I love these promotions. As I mentioned when I recently reported on one that Kroger was doing, there was a story in Education Week the other day about a new report saying that in more than half the US states, public school teachers do not make a living wage. It is a small but important thing when businesses do things like this to support teachers.

Especially the bit about hand sanitizer. Trust me.

Industry Drumbeat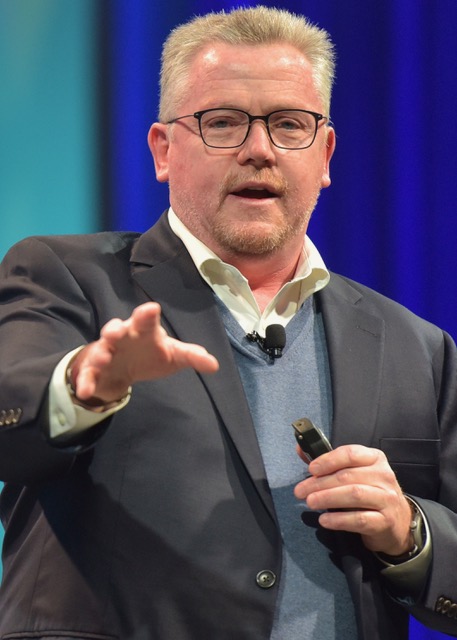 It was just one day.

And yet, the stories that MNB reported that single day crystallized the challenges facing every retail business - existential challenges, technological challenges, competitive challenges, cultural challenges.

But daunting challenges also can create opportunities. They can highlight where compelling, differential advantages can enable success and drive a company into a prosperous future.

MNB "Content Guy" Kevin Coupe, who has been covering the retail business for more than 30 years, telling resonant stories about people, cultures and companies that enlighten, illuminate and inspire, takes the events of a single day and weaves a narrative designed not just to explain what happened, but help audiences figure out where they need to go to embrace the future.

Here's what Joe Jurich, CTO of DUMAC Business Systems, has to say about a recent appearance:

"Kevin recently participated in and spoke at our Annual User Conference.  Our group consisted of independent retailers, wholesalers, and software vendors – a pretty broad group to challenge in a single talk.  While his energy, humor, and movie analogies kept the audience engaged, his ability to challenge them to think differently about how they go to market is what really captured them!  Based on dinner conversations afterward, he appeared to have left everyone thinking of at least one new approach to their strategy!"

Want to make your next event unique, engaging and entertaining? Contact Kevin at kc@morningnewsbeat.com , or call him now at 203-253-0291.

…with brief, occasional, italicized and sometimes gratuitous commentary…

• Kroger announced last week that it is backing off its net 90 payment policy, which would have it routinely waiting three months to pay its vendors, but only for suppliers in the produce business.

As reported here on MNB a few weeks ago, Kroger's policy change was of particular concern to the produce industry, where there is a belief that the new terms violated the federal Perishable Agricultural Commodities Act (PACA, which requires that fresh vendors be paid within 30 days. George Radanovich, president of the California Fresh Fruit Association (CFFA), for example, said that "it is inappropriate, if not illegal, to force suppliers to forfeit their rights under PACA, an act created specifically to protect the perishable fruit industry … By this action, they have opened the door for other retailers to violate supplier rights protected by law. Our industry should not and will not stand for attacks like this."

This whole notion sounds like an accountant's dream and an operator's nightmare, because all it does is drive a wedge between Kroger and all the small, innovative companies that could help it differentiate itself. If I were any of Kroger's competition, I'd announce an immediate 15-day payment policy for vendors under a certain size. If you're small and innovative, I'd tell them, come to use first.


• The Atlanta Journal Constitution reported the other day that The Fresh Market plans to close 15 stores in various locations, after an "organizational analysis and careful consideration of the overall growth strategy and long-term financial performance."

Which means, I think, that they weren't making any money. The closures leave The Fresh Market with about 150 stores, and I'll bet that number gets smaller sooner rather than later.


• Fast Company reports that Starbucks and McDonald's, normally fierce competitors, " are joining forces to build a fully recyclable, compostable cup of the future within the next three years–one that may include not just the cup itself, but a lid and straw to go along with it … The initiative is called the NextGen Cup Challenge, and it invites entrepreneurs, large and small, to develop materials and designs that can replace today's cups. The challenge will provide grants to good ideas, and help startups work together to combine them into market-ready solutions. It was launched by Starbucks earlier this year with the earth-friendly innovation and investment firm Closed Loop Partners. Now, McDonald's is joining the initiative."


• The Irish Times reports that France's Autorite de la Concurrence - the government's competition watchdog - "has launched an investigation into the strategic tie-up between Tesco and Carrefour," which has the two companies reaching a purchasing agreement designed to drive efficiency.

According to the story, "Tesco and Carrefour have embarked on a partnership to jointly buy own-brand products and other items over a three-year period in a bid to negotiate better deals with suppliers … The regulator is also investigating similar alliances between France's Auchan, Casino, Schiever, and Germany's Metro, and Carrefour and Systeme U."

• Walmart announced the creation of a new c-suite role - chief customer officer - and the hiring of Janey Whiteside, a longtime American Express executive, to fill the job.

Walmart also announced that it has hired healthcare industry veteran Sean Slovenski, formerly the President of the Population Health Division for Healthways and CEO of Care Innovations, an Intel-GE joint venture, to be the new senior vice president of health and wellness at Walmart US.


• Kroger announced the retirement of Atlanta Division President Bruce Lucia and the promotion of Tim Brown, currently Cincinnati/Dayton division president, to succeed him.

In addition, Kroger said, Michigan division President Scott Hays has been promoted to president of the Cincinnati/Dayton division.


• Associated Wholesale Grocers (AWG) announced that Scott Welman, the company's Executive Vice President, Real Estate, General Counsel and Corporate Secretary, has been named Executive Vice President and Chief Development Officer.

At the same time, AWG saids that Stephanie Becker, the company's Vice President and Deputy General Counsel, has been promoted to Senior Vice President, General Counsel and Corporate Secretary.


• Erik Keptner, previously Senior Vice President of Sales, Merchandising and Marketing for the Giant Food Stores division of Ahold Delhaize, has been named Senior Vice President of Marketing for Wakefern Food Corp.


• The Cincinnati Business Courier reports that Brian Athaide, formerly Procter & Gamble's CFO in Russia, Ukraine and Central Asian nations, has been named CEO of the Green Organic Dutchman Holdings, described as "a cultivator of medical marijuana that plans to expand into cannabis-infused beverages."

• James Sumas, longtime patriarch of Village Super Market, Inc., which owns and operates 30 ShopRite supermarkets in New Jersey, Pennsylvania, New York and Maryland, has passed away at age 84.


• The Chicago Tribune reported that Jewel-Osco President Doug Cygan, died recently died after a brief illness. He was 55, and had been named to the post last year, succeeding Mike Withers, who was named executive vice president of retail operations for Boise, Idaho-based parent company Albertsons Cos.

Everybody talks about innovation and disruption, but few people talk about how to pay for it and how to set investment priorities. Hosts Tom Furphy & Kevin Coupe are joined by a power panel in a two-part Innovation Conversation podcast about this critical issue.

Our guests include: Scott Moses, Managing Director and Head of Food Retail & Restaurants Investment Banking at PJ Solomon … Wendy Collie, the former CEO at Portland, Oregon-based New Seasons Market … and Patrick Spear, president/CEO of the Global Market Development (GMDC).

These podcasts were recorded live in Seattle at the Retail Tomorrow Conference, held at the Microsoft Retail Experience Center.

These podcasts can be played below, or can be accessed and subscribed to on both iTunes and GooglePlay, as can previous episodes of The Innovation Conversation Podcast.

The Innovation Conversation Podcasts are sponsored by ReposiTrak, and brought to you by GMDC.


MNB hadn't even yet reported on Amazon's Prime Day, and we got the following email from MNB reader Mike Bach:

All hat and no cattle", an expression known all too well to those of us who've lived in Texas would be a good way to describe the current (past its) Prime Day.  I would summarize the event (so far) as PIMPd – Past Its Magnificent Prime day.
 
All the fanfare which led up to Prime Day was impressive. I actually visited a WFM store, spending enough to get the special $10 coupon for Prime.  At 3pm on Monday, I went online to look at items for sale.  (I had enough of staring at pre-Prime items, all Amazon captive branded stuff, designed to suck its members into subscription revenue.)  I couldn't access the Prime Day deals.  And, this went on…. And on…well into the evening.  When the specials were accessible, they were anything but prime.  (Texas beef ranchers might call it "canner / cutter" quality.)  Anything I wanted to buy had no / minimal discounts.  Lots of new, unproven items – no way to know if these items were a "value" since I had no reference price for them.  Clearly, Amazon didn't secure enough support from its major vendors for meaningful discounts, like one might find on Black Friday.
 
The silver lining (there was one) is that the other retailers, leading up to Prime, actually had their own online sales. Amazon matched the pricing of a ski jacket I wanted to buy (to the tune of a 30%+ savings) the weekend prior that had heretofore been MAPP.  The price was back to normal price by the time the "PIMPd" event began.   
 
If PIMPd is going to be about launching new items – and focused exclusively on Amazon captive brands – then its not for me.  I'm not planning to pay any attention to Day 2 specials – but I will spend the $10 WFM voucher.

PWS 54