Join the MNB Community.
Get a Wake Up Call each morning...
Email:
Explore the MNB Archives
Friday, April 20, 2018
by Kevin Coupe

I was interested to read that the Pike Place Market in Seattle - a place that, if you've never visited it, you should (and then wander down to Etta's during the evening to visit with Morgan, the best bartender on the planet) - is rebranding and reintroducing a community-supported agriculture (CSA) program, dubbed "Pike Box."

As the Seattle Post Intelligencer writes, "Subscribers will be able to pick up boxes 'packed full of fruits and veggies sourced directly from Pike Place Market farmers and grown in Washington state' from the new MarketFront plaza, according to a news release. 'You'll also receive specialty farm products (like honey and spice blends), delicious recipes, storage tips and easy preparation ideas'."

That's all good. Not unique, of course - there are numerous versions of this around the country, some of them even engineered by supermarkets that recognize the importance of connecting their customers with the farmers who are the source of products. It is a great concept.

But what really intrigued me - and I have no idea how common this is - was the notion that "the Pike Box offers adjustable pricing based on income. Households earning more than $40,000 pay $24 per regular-share box, and households making less pay less.

That's a tough concept to introduce into a more traditional retail environment, but I admire both the mindset and the implementation. They hook into the idea that farmers see their goal not just as growing and selling, but as nourishing.

It's an Eye-Opener.

Bloomberg reports that even as Amazon integrates Whole Foods into its operations, data shows that it is selling more groceries than ever on its website - $650 million worth during the first quarter, 48 percent more than during the same period a year ago.

But, the story says, an analysis of the data suggests that these sales come at a cost:

"Despite the boon in sales, Amazon's grocery push is taking a toll as the company looks to compete with big-box retailers like Walmart Inc. on price and delivery. Amazon has been willing to absorb losses of millions of dollars a year on certain products to make sure it has the items in stock and to be competitive. But those costs are rising as the company sells more low-margin household goods. Fulfillment expenses - the cost of storing, packing and shipping goods - surged 43 percent in 2017 to $25 billion, outpacing annual revenue growth of 31 percent."

And, there's more work to do, as Bloomberg writes: "A separate study released this week from Coresight Research found that shoppers frequently use Amazon for small grocery purchases of a few items, while most people still go to brick-and-mortar retailers like Walmart to fill online shopping carts and then retrieve them at the store. Smaller orders of household goods are more difficult to deliver profitably because the shipping cost makes up a bigger percentage of the overall order."

KC's View: This is something that Amazon is going to have to get into balance in the long term, but I suspect that it is willing to endure some pain for now because this plays into its ecosystem approach to the business. Amazon wants to be the first, best choice for everything, and the Coresight analysis suggests that it isn't there yet.

What we don't know at this point is whether some of its current moves - like trying to shift its Prime Pantry service to a subscription model - will move it in the right direction. My instinct tells me that this may not work - if I wanted a subscription service, there were options for me on Amazon - but maybe that's just me.

Tech Crunch reports that Walmart has begun testing "new technology that arms store staff with mobile devices for checking out customers from the floor." To start with, 350 stores will use the new service - dubbed "Check Out With Me" by Walmart - in their lawn & garden centers, where the retailer believes "there's the most need for a mobile checkout experience like this" as customers buy things like enormous bags of mulch and seed.

According to Tech Crunch, "This isn't the first time Walmart has used mobile technology to speed up checkouts. The company also offers Walmart Pay for in-store checkout, which involves scanning a barcode on customers' phones to pay at the register. And its Sam's Club warehouse club offers Scan & Go, which lets customers skip the checkout line by scanning items as they shop, then showing their e-receipt at the door on their way out.

"Upgrades that make checkout quicker are especially important to retailers today in light of increased competition from Amazon, which has now established a physical presence through Whole Foods, its own bookstores and its new Amazon Go stores."

KC's View: I expect that this will be one of many efforts by lot of retailers to address the pain point of the checkout experience. Some will depend on technology, and some will depend on engaged, friendly and knowledgeable personnel to elevate the moment. But I think almost every retailer should be trying to do something.

The Boston Globe reports that Wegmans will open its sixth Massachusetts store - a 146,500-square-foot two-level unit in a former JC Penney, connected to a mall in Natick - in less than two weeks, but that an urban Boston location remains elusive.

The story notes that this probably isn't a surprise to company chairman Danny Wegman; he predicted as much in 2012. But one chosen location, in the Fenway, fell through, and Wegmans continues to look.

The Globe writes that the Natick store "will have its own unusual touches …The upstairs, connected to a parking deck via an enclosed walkway, will feature fresh food and prepared meals. The downstairs will be focused more on nonperishable goods. If you are wondering: The store will use a conveyer system alongside its escalators to allow carts to move between floors. And a full-service Mexican restaurant, Blue Dalia, will open there on May 4."

KC's View: I'm going to have take a drive up to Natick once the store has opened, because I'm curious how this store works. I'm a Wegmans fan, but I am skeptical about putting supermarkets in malls; there is, after all, a reason that malls are emptier than ever and real estate is available.

That said, I suspect Wegmans may be exactly the kind of retailer - big, bold, adventurous, and a destination shop - that could revitalize such a location.

I do hope that they get a Boston store … if only because I suspect that writer Ace Atkins may find a way to get Spenser and Susan Silverman shopping there in a future novel.

Corporate Drumbeat
THE SKY ISN'T FALLING. NOT FOR THOSE WITH THE RIGHT PRIORITIES.

E-commerce. Mergers & Acquisitions. New Competitors. Low Unemployment. Cultural Uncertainties.

They all add up to High Anxiety. And it is only going to get worse.

But that doesn't mean the sky is falling. There's no reason for mass hysteria.

It does mean that success will come to companies and leaders with the right priorities - who understand the importance of innovation, relevance and disruption, and who understand that the right people make all the difference between success and failure.

At Samuel J., our value never has been greater, because we understand the connection between great talent and innovative businesses.

And yet, our essential value proposition hasn't changed over the years. We are uniquely positioned - because of our superb network and key business insights - to put together people and organizations in a way that builds expertise, cultivates leadership, and turns business challenges into business opportunities.

At Samuel J, we know how to do it in a timely fashion and exceeds our clients' high expectations. And we have the track record to prove it.

Click here to find out more. Because at Samuel J. Associates, we know how to find the upside even in the most competitive, challenging situations.
The Boston Globe has an interesting story about the terrific Roche Bros. Downtown Crossing store in Boston - a two level operation that has proven to be enormously popular since its opening.

It seems that some customers in the larger lower level - where the bulk of the fresh foods and grocery aisles are - are trying to avoid the long lines there by taking the escalator upstairs and paying for their purchases in the convenience-oriented takeout section.

But there's a problem - when they go upstairs, they end up paying a seven percent tax on items that are not taxable. Upstairs, "the seven registers charge a 7 percent meals tax on everything." And while Roche Bros. wants to adjust the registers so they only charge tax on items that require it, state officials won't let them - they have "deemed the upstairs portion of the store to be a restaurant and mandates that the registers there treat all sales as taxable."

And no wonder, the Globe writes, because the policy actually creates a small windfall for state coffers.

KC's View: I hope the Globe story accomplishes the near impossible - showing bureaucracy to be sometime working against the best interests of the citizens for whom they work.

• Bloomberg reports that Walmart is testing a new dress code in a small number of its US stores, allowing employees to wear blue jeans instead of khakis for the first time. They'll also be allowed to wear solid color shirts in any shade, instead of just light blue or white.

According to the story, "The proposed changes are the latest employee-friendly step Walmart has taken in recent months as its battles other retailers to recruit and retain cashiers and shelf stockers. In February, it boosted its starting hourly wage and doled out bonuses to employees. It has also expanded its parental-leave policy and added an adoption benefit. The moves come as the nation's unemployment rate has plummeted to 4.1 percent from 5.7 percent in 2015."

Facial tattoos, however, remain prohibited.

• Reuters reports that Amazon is adding professional tennis to its ecosystem - "it has secured UK and Ireland rights to broadcast the US Open Tennis Championship, adding its first Grand Slam to a sports offer that already includes action from the ATP World Tour."

According to the story, "The five-year deal will begin with the 2018 US Open … and will be available to watch live and on demand for members of Amazon Prime Video, the U.S. company's internet video service."

• MNB has reported in the past about MoviePass, which is a new system that allows people to spend $9.95 for a monthly pass that will allow them to see one movie in theaters every day of the month. While it doesn't work in every theater or for every movie, and has met some resistance from some theater companies, MoviePass is seen as a real boon both to frequent moviegoers as well as to occasional moviegoers who think that it is too expensive.

Now, Variety reports that "an independent auditor has raised 'substantial doubt' about MoviePass's ability to continue operating as 'a going concern'," especially after a year in which it lost more than $150 million.

The auditor predicts that even if MoviePass gets additional investment money, it could take years to become profitable; the company, however, continues to maintain that it will move into profit sometime next year.

Industry Drumbeat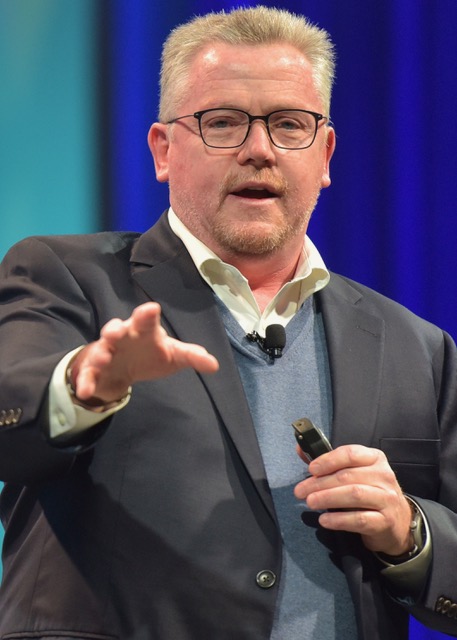 "WHERE WE'RE GOING, WE DON'T NEED ROADS!" -Dr. Emmett Brown, "Back To The Future"

What you do need is someone with the enthusiasm, imagination and experience to prepare you and your meeting attendees for the future.

In this interactive and provocative presentation, MorningNewsBeat "Content Guy" Kevin Coupe takes audiences for a fast-paced trip into the future of retailing and shoppers, spinning a narrative about relevance, technology and competitive choices that makes clear - in typically energetic and irreverent fashion - what businesses have to do in order to survive and thrive in this highly disruptive climate.

But this isn't just about the future. Kevin uses the news of the day to illustrate and amplify his points, putting real-world stories into context and offering actionable lessons that can be adopted and converted into strategies and tactics by business leaders who want to innovate and flourish.

"Kevin spoke to my top 30 team members during our National Sales Meeting this year. He used his humor and self-effacing approach to humanize his commentary on the supermarket market industry and the challenges they are facing. I asked him to talk about "What's the Future?" (WTF) and he drove home the importance of listening to new ideas and being a student of the business. At the end of the day, my team had over 20 direct "action items", which came from Kevin's presentation. He was the perfect final presenter to our three day meeting. He took us home!"
- Karen Caplan, CEO & President, Frieda's Specialty Produce


Want to make your next event unique, engaging, illuminating and entertaining? Contact Kevin at kc@morningnewsbeat.com , or call him now at 203-253-0291.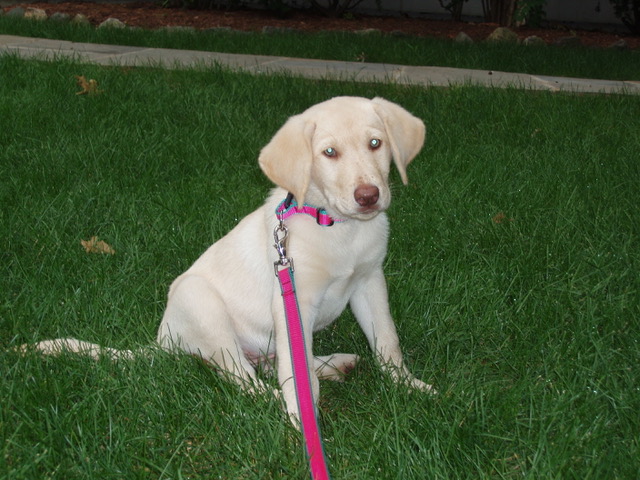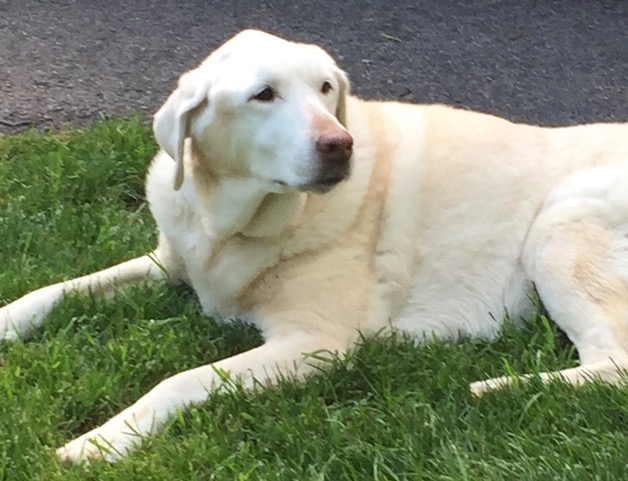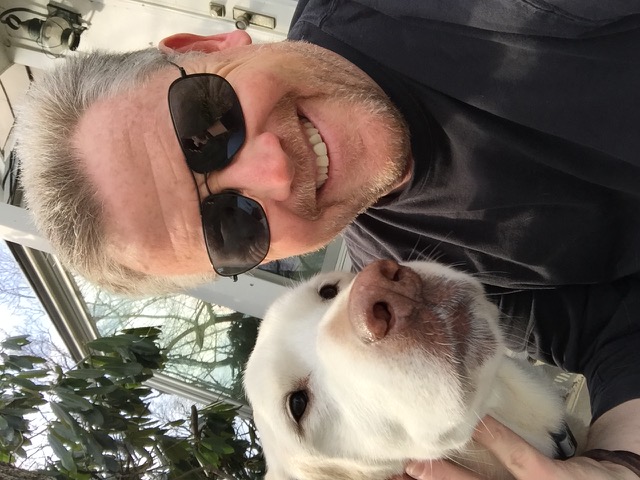 We lost a treasured member of our family yesterday.

More than 13 years ago, I was reluctant to get a new puppy. We'd had a great dog - a three-legged Golden Retriever mix named Kipling - for a long time, and I just couldn't imagine replacing her. Mrs. Content Guy and our kids were insistent, though, so I presented them with what I figured would be a deal breaker. We could get a puppy, I said, as long as I got to name it.

Suddenly, we had a puppy, a Yellow Lab who was impossibly cute. I named her Buffett.

For the past 13-plus years, whenever I'd sit down at the desk or kitchen counter to write, Buffett would sort of wrap herself around my feet and try to get as close to me as she could. Whenever I'd come home from a trip, I could always count on the fact that Buffett would be the member of the family who would be happiest to see me. I don't think it was just that I was a soft touch for a cookie or some other forbidden food that I'd sneak her when nobody was looking, though that probably helped. We just … connected.

In the morning, when we'd go out to get the New York Times that had been delivered to our driveway, it was always one of her great pleasures to wrestle it off the ground and carry it into the house. I can't quite remember teaching her to do that, but she was good at it; the paper sometimes would end up having a few bite marks, but who could be mad at her.

Buffett also had this tail that was like a lethal weapon - big and strong and, because she almost always was happy, constantly wagging.

Over the past year or so, Buffett started to slow down a bit. Some mornings, she couldn't quite get the paper all the way into the house. She slept more, but always close to me when I was writing. And then, during the past six months, she'd often need to get up at 3 or 4 in the morning to go outside, and so I started sleeping downstairs on the couch so I'd be near her and aware of when she needed to go outside. She still had a great appetite, though, so until she was put on a restricted diet I started making her an egg every morning. She seemed to appreciate it.

It wasn't just me, of course. Everybody else in the house paid special attention to Buffett as she went into an inevitable but sad decline. Especially my daughter, Allison, who'd hang with her in front of the fireplace and put dog beds in every room in the downstairs of our house to make sure that Buffett always could find a place to be comfortable.

One of the things that the vet told us was that as Buffett went into physical decline, she'd probably disconnect from us and be less social; it would be her way of telling us that it was time. But that never happened. Even when she couldn't move, Buffett continued to be the most loving dog imaginable, struggling to be as close to us as she could whenever she could. It was almost as if she were consoling us, offering us every last bit of love that she had.

I won't go into the details here - mostly because I'll start to cry on my laptop - but yesterday we came to the end. It was time. I was away at a speaking engagement, but my wife, son and daughter took Buffett to the vet, along with one of her beds and favorite pillow, and said a tearful goodbye as Buffett peacefully left the world she'd made so much better for all of us.

I'm back at home now. Drove all night from Buffalo, because I needed to be here. The house seems empty, and Buffett wasn't there to greet me. I'm actually going to miss taking her for 4 am walks. I'm going to hate bringing in the Times by myself. I'm going to miss feeling her body wrapped around my feet as I write.

I look at one of Buffett's beds, just across from my desk, and see the indent of her body still there.


I guess I am going to cry on my laptop after all.
Tom Murphy, an industry veteran who, with companies like Kroger and FedEx, and later as a consultant to major retailers, has helped companies develop IT and logistics strategies, as well as enabling them to engineer disruptive cultures and become change agents, joins Tom Furphy and Kevin Coupe for a two-part Innovation Conversation Podcast.

Part One looks at the difference between stopgap tactics and long-term strategies - and how to make tough choices in demanding times, while Part Two focuses on the retailers best positioned to compete with Amazon, the places where Amazon is most vulnerable, and what the biggest impediments are to innovation by traditional retailers.

This two-part podcast can be played below, or can be accessed and subscribed to on both iTunes and GooglePlay, as can previous episodes of The Innovation Conversation Podcast.

This Innovation Conversation Podcast is sponsored by ReposiTrak, and brought to you by GMDC.

PWS 53